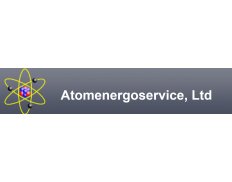 Details
Types:
Consulting Organization
Sectors:
Energy, Nuclear, Research
About
ATOMENERGOSERVICE, Ltd was founded in Kyiv in 2002.
The main directions of activity are following:
development and enhancement of nuclear technologies;
engineering and consulting services in the branch of nuclear power engineering;
implementation of research scientific activities in the field of nuclear and radiation safety analyses for the Ukrainian nuclear power plants (NPP).
During its lifetime, ATOMENERGOSERVICE has obtained a useful practical experience in the field of nuclear power engineering and has executed the considerable amount of projects. In particular:
Works on deterministic calculation analyses
Deterministic safety analysis – safety analysis at the set operational conditions, initiating events, emergency conditions and course of accident and comparison of its results to design limits of postulated accidents for a substantiation of NPP safety.
Analytical works on modeling of accident scenarios subject to the emergency actions of the plant staff, researches of necessity and features of the staff interventions for the purpose of mitigation consequences in direct for accident management.
Design basis accident – accident conditions against which a nuclear power plant is designed according to established design criteria, and for which the damage to the fuel and the release of radioactive material are kept within authorized limits.
Beyond design basis accidents – accident caused by postulated initiating events not considered for design basis accident or accompanied additional in comparison with design basis accident refusals of safety systems or errors of staff.
Severe accidents – accident conditions more severe than a design basis accident and involving significant core degradation.
Development for all types of Ukrainian nuclear power plants the analytical substantiation materials for appropriate sections of Safety Analysis Report (SAR):
Design basic accident analysis;
Beyond design basic accident analysis;
Probabilistic safety analysis;
Additional materials for safety analysis.