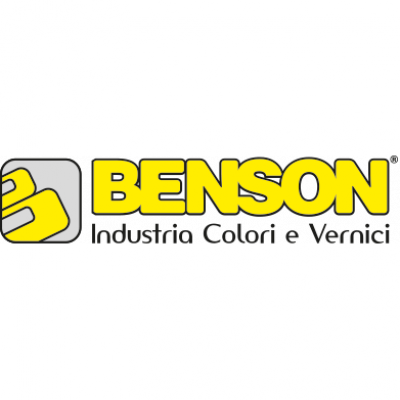 Member
Details
Sectors:
Industry, Commerce & Services
About
BENSON has been operating in the paint and color production sector since 1972 and over the years has always invested its resources in the research and development of paint products in the construction, do-it-yourself, paint factory and small industry sectors.
In 1998 it launched the new DisTinto Building and Industry Tinting System on the market, based on the concept of efficiency for the Point of Sale, offering operational slenderness of the System, low stocks of products in the warehouse, low costs of dyes and a range of over 4,000 colors.
In the following years BENSON has grown by consolidating the acquired experiences, always remaining attentive to the evolution of the sector and to the needs of the Customers. Today it has adequate and efficient production facilities capable of satisfying the demands of the market; its technology and the experience gained allow it to produce all the items in the Product Catalog and its laboratory works constantly both for the formulation of new products and for the adaptation of production in compliance with the rules that regulate the sector.