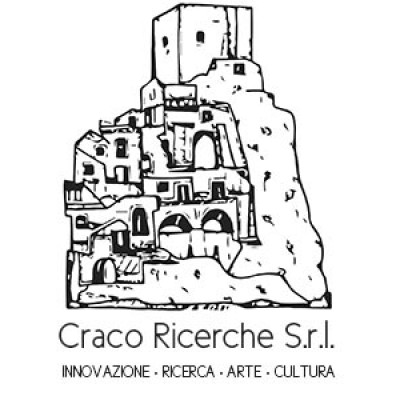 Member
Craco Ricerche srl
Member
Details
Types:
Consulting Organization
About
The company has as its object the design, promotion and implementation of research and technological development activities, transfer of new technologies, training and dissemination of results, experimentation with new technologies and technical innovation in the following fields:
• soil defense, landslide remediation, environmental protection;
• precision agriculture;
• environmental monitoring and evaluation of the environmental plant and related technologies;
• new technologies in the field of cultural heritage: restoration, recovery, use and promotion;
• engineering for building restoration of landslide areas;
• civil protection and environmental safety;
• multimedia applications in the field of cultural and environmental heritage.
The company also proposes in consultation with the regional, national and community authorities to carry out activities related to environmental safety and civil protection with particular reference to higher education, training and specialization activities. The company can carry out any other activity related to the corporate purpose and the purposes of cultural and touristic enhancement of PARKS, Museums and historic centers and in particular:
• planning and realization of cultural events;
• design and implementation of site recovery methodologies to be used for scenographic and artistic production and cultural dissemination activities;
• drafting and dissemination of manuals of innovations in the field of cultural heritage and soil protection and other editorial productions;
• Productions and services for cinematographic and audiovisual productions;
• Creation and management of places of culture, archives and libraries.