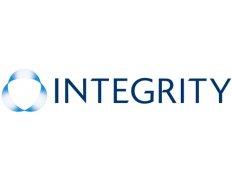 Member
Integrity Research and Consultancy Limited
Member
Details
Types:
Consulting Organization
Funding agencies:
DANIDA, FCDO, EC, USAID, Other
Sectors:
Conflict, Education, Environment & NRM, Gender, Health, Humanitarian Aid & Emergency, Inst. Devt. & Cap. building, Justice Reform, Risk Management (incl. insurance), Security
About
Integrity sets the international standard for ethically delivered, expert services in challenging, complex and fragile environments, working to assist our clients in the international community and the global private sector to transform conflict and build stability, accountability and prosperity. Based on evidence and learning, we help clients and communities to build trust and understanding as the basis for transformative change. We do not advocate: we listen, comprehend and recommend.
We deliver seven key services: Project Management and Implementation / Research, Evidence and Analysis / Monitoring, Evaluation and Learning / Risk Management / Data and Knowledge Management / Stakeholder Engagement / Capacity Development.
Our services are underpinned by the principles on which the company was founded: a commitment to local context, ethical procurement of local services and expert and high-quality delivery. We work to build local skills by investing in long-term presence and sustained relationships with local organizations, networks and individual experts.
Integrity employ a multinational team of project managers and implementers, thematic and regional experts, researchers, evaluators and analysts with years of experience delivering programmes in challenging and complex contexts.
Integrity operates globally with offices in the US, UK, Jordan, Lebanon, Turkey, and Kenya, and representation in Pakistan. Our multinational team of over 40 specialists have extensive experience delivering over 200 projects and programs in fragile and complex contexts around the world.