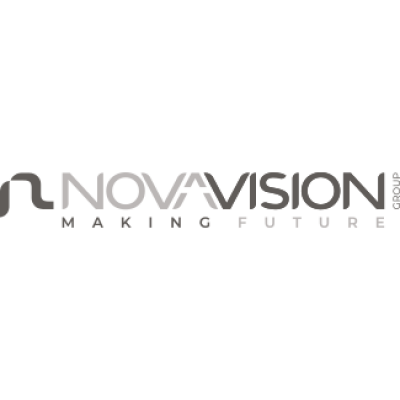 Member
NOVAVISION GROUP SPA
Member
Details
Sectors:
Health, Laboratory & Measurement
About
Novavision Group SpA is a 100% Italian company with an experience of over 30 years, in which style and design are blended with the most advanced technologies to meet concretely the clients' requirements for each business unit such as: Novaestetyc, Novaclinical, IÓ Skincare Biotech Formula, Retail&Contract.
Novaestetyc and Novaclinical represent the perfect synergy between technology, beauty and health with a complete offer of advanced biotechnology devices for aesthetic professionals and aesthetic medicine. The constant attention to innovation gave life to the development of exclusive proprietary and patented technologies that make unique the effectiveness of all the devices, maximized with specializing training courses in house.
IÓ Skincare Biotech Formula exemplify the excellence in cosmeceutics, thanks to the development of products lines characterized by the high percentage of natural active ingredients and innovative, effective and targeted formulations, that guarantee the high quality of the products.
The Retail&Contract division is specialized in the realization of integrate systems of communications such as: shop displays, island and corner displays, wall displays,multimedia and applied electronic. The division provides a 360 degrees service: from design to production, until the final installation at the point of purchase with qualified staff.