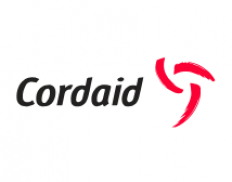 Cordaid Kenya (former ICCO Cooperation)
Details
Types:
Consulting Organization
Sectors:
Education, Health, Humanitarian Aid & Emergency, Poverty Reduction
About
Cordaid has experience with Results Based Financing (RBF) in the healthcare sector in several African countries. Working closely with the Ministry of Health and Child Welfare in Zimbabwe, in 2011 Cordaid started implementing a long-term program for national Result Based Financing (RBF) in healthcare.
The main objectives of the program are to prevent maternal and infant mortality and make good quality healthcare available to everyone. The healthcare provided to mothers and infants includes assisted childbirth, prenatal and postnatal care, growth monitoring, vaccinations, vitamin supplements and the prevention of HIV being passed from mother to child.
Recruitment Overview
No information available