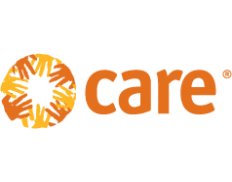 Details
Funding agencies:
GA Canada
Sectors:
Food Security, Health, Human Rights, Humanitarian Aid & Emergency, Poverty Reduction, Social Development, Water & Sanitation
Other offices:
Lesotho, Kenya, Lebanon, Syria, Serbia, Angola, Burkina Faso, Tanzania, Armenia, Niger, Madagascar, Mali, Vanuatu, Colombia, Togo, Nigeria, Turkey, Cote d'Ivoire, Cameroon, Somalia, Indonesia, Haiti, Ghana, Chad, Dem. Rep. Congo, Rwanda, South Sudan, Zimbabwe, Iraq, Switzerland, Georgia, Laos, Morocco, Philippines, Sierra Leone, Ethiopia, Tanzania, Cambodia, Zambia, Timor-Leste, Vietnam, South Africa, Pakistan, Kenya, Sudan, Bosnia and Herzegovina, Kosovo, Peru, Nepal, Bangladesh, Benin, USA, Uganda, Australia, El Salvador, Brazil, Norway, UK, Egypt
About
CARE established operations in Malawi in 1998. Malawi is one of the most densely populated countries in Africa, with a population of almost 16 million people, half of whom are below the age of 15. CARE's programs include food security, agriculture, health, education, and social and economic empowerment, especially for women.