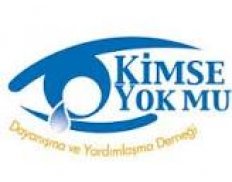 Kimse Yok Mu Dayanışma ve Yardımlaşma Derneği
Details
Types:
Consulting Organization
Sectors:
Agriculture, Civil Society & NGOs, Corporate Social Responsibility, Culture, Decentralization & Local Development, Disaster Reduction , Education, Energy, Environment & NRM, Gender, Grants & Grant Schemes, Health, Human Rights, Humanitarian Aid & Emergency, Labour Market & Employment, Logistics, Migration, Poverty Reduction, Printing, Procurement, Roads & Bridges, Rural Development, Social Development, Statistics, Training, Urban Development, Water & Sanitation, Water Navigation & Ports & Shipping
About
It was a question, "Kimse Yok Mu?" (It means "Is Anybody There?" in Turkish) That scream was coming out of stones and wreckages after the Earthquake of August 17, 1999 in Turkey. And those who were under the wreckages and those wanting to rescue them were shouting to each other: "Is anybody there?"
Rushing to the earthquake zone, team of Samanyolu Channel and volunteers didn't stop charitable activities even after coming back. Needs wouldn't stop and now calls for aid were coming from all the corners of the country. Hereby, production of the TV program "Kimse Yok Mu" was decided.