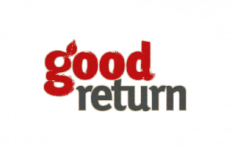 Member
Details
Legal residence:
Australia
Funding agencies:
ADB, DFAT Australia
Sectors:
Education, Micro-finance, Poverty Reduction
About
Good Return is an initiative of World Education Australia Limited, an affiliate of the global World Education Inc network.
World Education Australia is an independent, not-for-profit agency fully accredited by Australian Aid (Department of Foreign Affairs and Trade). This accreditation qualifies us to receive grant assistance for our development work that broadly matches funds donated by the Australian public. It also means that donations over $2 are tax deductible for Australian residents.
World Education Australia is a member of the Australian Council for International Development (ACFID) and a signatory to the Council's Code of Conduct. The Code establishes standards of accountability, transparency, and governance that ACFID members are committed to maintain.