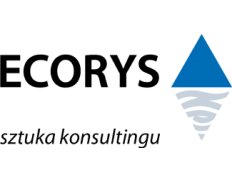 Ecorys Polska sp. Z.o.o.
General
Partners/Competitors
•

322
General
Partners/Competitors
•
322
Details
Types:
Consulting Organization
Funding agencies:
EBRD, EC, EIB, USAID, WB, Other, CoE, CEDEFOP
Sectors:
Education, Public Administration, Rural Development
About
ECORYS Polska is part of ECORYS international group. We provide consulting, research, programme management and communication services to the public and private institutions, including self-governments, government and governmental agencies as well as international organizations, corporations and SMEs. We have been using our knowledge and creativity to promote sustainable growth and development of Poland's economy and society for over 17 years.
ECORYS Polska is based on knowledge and unique expertise of our teams, which allows us to engage in the most complex and challenging projects. Being part of a strong international group creates synergies from working together in multi-cultural, multi-disciplined group. While co-operating worldwide we thus make better impact locally. At ECORYS, we aim to deliver real benefit to society through the work we do. We strongly believe that professionalism and the highest service quality are the sources of our success.
Recruitment Overview
No information available