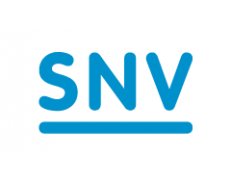 Details
Sectors:
Agriculture, Education, Energy, Food Security, Rural Development, Water & Sanitation
Other offices:
Burkina Faso, South Sudan, Cambodia, Zimbabwe, Mozambique, Laos, Nepal, Uganda, Kenya, Ethiopia, Benin, Albania, Nicaragua, Niger, Peru, Netherlands, Ecuador
About
SNV is a development organisation, established in the Netherlands with capacity development as its core business. SNV is dedicated to a society in which all people enjoy the freedom to pursue their own sustainable development. We contribute to this by strengthening the capacity of local organisations around three lead sectors: agriculture, renewable energy and WASH.
SNV Bhutan has been active as a development partner in Bhtuan since 1988. The current programme is managed from our office in Thimphu which supports a team of advisors both in the districts and at national level, many of which are based with our key government partners. SNV Bhutan\'s programme operate under a Country Agreement with the RGOB which seeks to ensure all activities align with the governments development priorities of Bhutan.