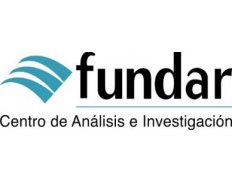 Fundar - Centro de Análisis e Investigación A.C.
Details
Sectors:
Civil Society & NGOs, Decentralization & Local Development, Democratization, Human Rights, Public Administration
About
Fundar, Center of Analysis and Research, is an independent, interdisciplinary and plural organization devoted to research issues related to democracy and citizen participation.
Our Mission
Fundar is an independent, interdisciplinary, non-partisan and horizontal organization, which promotes the advance of Substantive democracy. Fundar monitors public policies and public institutions through applied research, critical reflection, experimentation and linkage with civil, social, and governmental actors.
Principles
Fundar's guiding principles are:
– To extend and strengthen citizen participation
– To call for transparency and accountability
– To contribute to the Rule of Law
– To promote substantive equality
– To guarantee Human Rights
Our work is based on a comprehensive conception of Human Rights, an explicit recognition of the need to incorporate and to promote gender perspective, citizen participation, social justice and the conservation of the environment. These principles are completed with efforts to find creative solutions to the problems that Mexico faces and to formulate recommendations based on rigorous and interdisciplinary research.
Fundar organizes its projects in four different areas:
Analysis and Strategies from the Legal Perspective
Budget and Public Policies
Human Rights and Public safety
Transparency and Accountability
Strengthening of Non-governmental organizations
Auto Copied