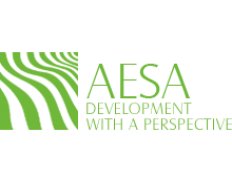 Member
AESA East Africa - Kenya
Member
Details
Types:
Consulting Organization
Funding agencies:
AfDB, EC, NDF, UNDP, WB, UN
Sectors:
Agriculture, Environment & NRM, Programme & Resource Management, Research, Rural Development, SME & Private Sector, Social Development
About
AESA East Africa is a competent regional consultancy company located in Westlands Nairobi, Kenya. It was established by AESA group (www.aesagroup.eu) to follow up on upcoming activities of the various assignments from Kenya and East Africa region. AESA group is a renowned Belgian group of consulting firms offering economic analysis, technical assistance and management services in the field of Local, regional and international development and co-operation in both developed and developing countries.

The permanent presence of the regional office means that AESA East Africa is well equipped to respond effectively to the challenges facing the region in order to bring about sustainable change with regard to various client's needs.
Agriconsulting Europe S.A.(AESA), is a leading international development consulting firm that has been in operation since 1994. AESA's key areas of excellence include:
Provision of high quality management and advisory services for international cooperation projects
Policy development
Technical assistance for sustainable rural, social, and economic development
Our Projects
AESA supports projects in the areas of economic and social reform, wealth generation, poverty reduction, universal primary education, gender equality, productivity and competitiveness, agriculture and forestry sectors, improvement of quality of life in rural areas, diversification of rural economies, creating an enabling environment for rural communities, biodiversity conservation, and in environmental sustainability and management.
We have built our reputation on the successfully implementation of more than 300 multi-disciplinary projects for a wide variety of clients across the private and public sectors, such as Governments, Ministries, International Organisations, private clients, etc. in more than 120 countries located in diverse economic and social environments such as:
the Developing Regions of Africa, Asia, and America, as the Caribbean, Central America, South America, in
various Least Developed Countries of Africa and Southern Asia,
Transition Countries in the Commonwealth of Independent States (CIS),
the Transition Countries of South Eastern Europe, such as the Balkans,
as well as in neighbouring EU states
Most of our project funding comes from the donors programs of the International Financing Institutions such as the World Bank; Regional Development Banks such as the International Development Bank, the Asian Development Bank, the African Development Bank, EBRD; International Organizations such as the EU, through the EU Parliament and EC funding programs, and from other global development agencies and private clients.
AESA has currently grown into an organization with qualified permanent team of 40 employees in its Brussels based headquarters, more than 250 experts on ongoing assignments worldwide, and a further pool of 7000 international experts available at short notice to be able to cover a large number of multisectoral projects.
The company maintains cordial business relations with many EU universities, research centres, and other educational and scientific institutions that collaborate occasionally in projects managed by AESA.