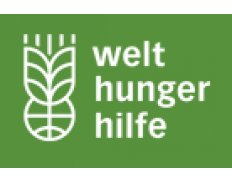 DWHH - Deutsche Welthungerhilfe e.V. (Mali)
About
Welthungerhilfe (German Agro Action) is one of the large and respected private organisations in the field of development cooperation and humanitarian aid in Germany. It carries out projects in almost 40 countries and campaigns for fairer cooperation with developing countries.
Welthungerhilfe has a wide range of interesting positions in development cooperation and emergency relief in Germany and almost 40 countries.
We currently employ some 170 expatriate staff who work primarily in Africa, Asia and Latin America in the fields of agriculture and forestry, water supply and rural development.
Welthungerhilfe has a vision of a world in which everyone can lead a self-determined life in dignity and justice, free from hunger and poverty. Hunger is the biggest solvable problem in the world. Welthungerhilfe wants to do all it can to find a lasting solution to this problem. "Zero Hunger wherever we work by 2030" – this is the clear goal for the organisation with reference to the Sustainable Development Goals defined in its strategy.