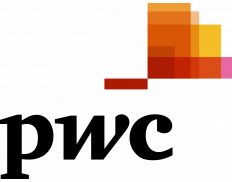 PwC - PriceWaterhouseCoopers (Tunisia)
Details
Types:
Consulting Organization
Funding agencies:
AfDB, EBRD, EC, WB
Sectors:
Audit, Finance & Accounting
Nr. of employees:
201-500
Other offices:
Benin, Poland, Japan, Rwanda, Caribbean Netherlands, Venezuela, Turks and Caicos, Turkmenistan, Taiwan, Eswatini (Swaziland), South Korea, Sierra Leone, Senegal, Puerto Rico, Oman, New Caledonia, Monaco, Maldives, Malawi, Libya, Kyrgyzstan, Kuwait, Israel, Isle of Man, Ireland, Guinea, Guatemala, Aruba, Algeria, Bahrain, Fiji, Equatorial Guinea, El Salvador, Costa Rica, Congo, Channel Islands, Chad, Cayman Islands, British Virgin Islands, Bermuda, Belarus, Bangladesh, Chile, Peru, Gibraltar, Zimbabwe, Saudi Arabia, Switzerland, Zambia, New Zealand, UAE, Greece, Finland, Denmark, Canada, Austria, Laos, Honduras, Indonesia, Hong Kong, Morocco, Papua New Guinea, Myanmar, Japan, Uganda, Singapore, Pakistan, Bahamas, Liberia, Sudan, Lebanon, Barbados, Spain, Mexico, Egypt, Thailand, Norway, Angola, Portugal, Georgia, India, Nicaragua, Ghana, Kenya, Jamaica, Germany, Argentina, Ecuador, Bolivia, Trinidad and Tobago, Colombia, Paraguay, Uruguay, Moldova, Romania, Australia, Russia, Nigeria, Cape Verde, Botswana, USA, France, Italy, Gabon, Cambodia, Namibia, Costa Rica, Mozambique, Madagascar, Cameroon, Philippines, Netherlands, Dem. Rep. Congo, Dominican Republic, Palestine / West Bank & Gaza, Kosovo, Slovenia, Slovakia, Poland, Montenegro, Malta, Lithuania, Latvia, Estonia, Cyprus, Bulgaria, Bosnia and Herzegovina, Cote d'Ivoire, Vietnam, China, Saint Lucia, Mongolia, Luxembourg, Tanzania, Czech Republic, Hungary, South Africa, Brazil, Iraq, Panama, Azerbaijan, North Macedonia, Malaysia, UK, Mauritius, Kazakhstan, Sweden, Turkey, Serbia, Sri Lanka, Jordan, Albania, France, Armenia, Croatia, Belgium, Ukraine, Uzbekistan
About
In France and the Maghreb, PwC develops consulting, auditing and legal and tax expertise missions for organizations of all sizes and in all sectors of activity. With more than 6,000 employees, its multidisciplinary teams combine their know-how within an international network of more than 295,000 people in a network of 156 countries.
PwC France and Maghreb's strategic ambition is to become the key player in the creation of trust and the sustainable transformation of companies, in line with the global strategy of the PwC network, The New Equation.

In Tunisia, the PwC network is represented by a multidisciplinary team of 180 employees and partners dedicated to the Tunisian market in the fields of auditing, legal and tax advice, accounting expertise, management and transaction advice.

With more than thirty years of experience acquired from all the country's economic players, PwC has a very good knowledge of the Tunisian legal, tax, economic and financial environment. Thus, the experts support companies of all sizes and of all types: private companies, financial institutions, government and public bodies.
PwC can thus allow its clients, in Tunisia, to benefit from its sectoral and multidisciplinary approach through:
auditing and certification of accounts
management consulting
transaction advice
legal and tax expertise
training
contractor services
PwC refers to the global PwC network which is federated by values shared by all of its members, strong in pooled resources, at the global level and endowed with a uniform methodology and tools, the PwC network guarantees clients both the means and the power of a global organization, but also the understanding and consideration of local economic or cultural sensitivities.

34 Partners and Competitors found for this organization.
Full access to Partners and Competitors information is provided to Members only.
Please contact our Membership Department for more information on how to become a member.