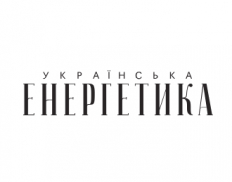 Member
UA-Energy.org - DiXi Group
Member
Details
Types:
Consulting Organization
Funding agencies:
EC, USAID
Sectors:
Energy, Media and Communications
About
Information-analytical resource "Ukrainian energy UA-Energy.org" is a unique platform to inform and discuss the main events of Ukrainian and international energy sectors.
The website was founded with the support of the International Renaissance Foundation in July 2007 by experts of the Center for investigative journalism in the energy field (created by the School for Policy Analysis at the National University Kyiv-Mohyla Academy). In January 2009 the activity of "Ukrainian Energy" was renewed in new format.
Today the website is one of the leading Internet- media on energy issues, which on a daily basis publishes news in energy sphere (both concerning Ukrainian and international topics), analytical notes, popular articles and materials of foreign think-tanks, announcements and reports from key industry events, blogs, interviews and expert commentaries. It also has several special projects, mostly dedicated to the issue of transparency, including the EITI and the "EnergoTransparency" Association.