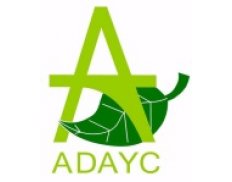 Member
Adalid Asesores y Consultores (ADAYC)
Member
Details
Types:
Consulting Organization
Funding agencies:
ADB, USAID, WB
Sectors:
Civil Engineering, Design, Electrical Engineering, Energy, Environment & NRM, Inst. Devt. & Cap. building, Mechanical Engineering, Monitoring & Evaluation, Research, Training
About
Established in 2007 by Santiago Mirabal, Adalid Asesores y Consultores, S.L. (ADAYC as acronym and registered trademark) is an international engineering company and development consultancy which offers a broad range of services.
We have a large experience in developing power plants using different technologies, conventional and renewable, and now we are considered a leading company in the energy field.
We use our knowledge and experience to help our customers and give them a high quality solution according to their expectative. We are continuously working to increase our know-how and technical approach and it gives to our clients an additional advantage. That is mandatory for finding an optimal solution for our clients.
Also we are completely independent from construction companies, suppliers and manufacturers.
ADAYC provides experience in R&D, consultancy, advisory and engineering of energy production plants. ADAYC has participated in oil & gas sector and infrastructures.
The main activities carried out by ADAYC are:
High level consultancy for multilateral agencies and governments.
Consultancy, engineering, research and technological development for large EPC Contractors.
Development of conceptual design, basic and/or detail engineering of new power plants and equipment.
Development and commercialization of products, tools and methodologies for training in the field of energy.
Preparation of bidding documents, technical and financial evaluation and contract performance and negotiation.
Due diligence of technologies and projects.