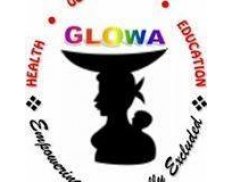 GLOWA - GLOBAL ACTION FOR WOMEN EMPOWERMENT
Details
Sectors:
Poverty Reduction
About
Global Action for Women Empowerment (GLOWA) as a non-governmental, non-partisan and non -profit making organization was formed in June 1999 in response to the health and socio-economic challenges of women, girls, youth and children in Ghana.
GLOWA is officially registered with the Registrar General's Department on 6th January 2000 with registration No. G5,466. Our new re-registration number is CG159602015 and the Tax Identification Number (TIN) is C0004987608. Our Certificate of Recognition with Department of Social Welfare number is 1836. GLOWA is also registered with the Social Security and National Insurance Trust (SSNIT) and Ghana Revenue Authority (GRA) as paid up contributors.
GLOWA exists to create an equitable and just environment for her target groups by embarking on programmes and projects that lead to improvement in quality healthcare, promote adequate access to information and fundamental human rights, equal participation in decision making processes in all spheres of social life at all levels and economic independence in Ghana.
This section allows you to leave comments. Only your team can view them.