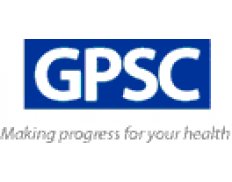 Member
GPSC - Guilin Pharmaceutical Co Ltd
Member
Details
Funding agencies:
ADB, AfDB, DANIDA, FCDO, EC, NZAID, UNDP, USAID, WB, AFD, BADEA, CDB, UNOPS, UN, UNICEF, WHO, UNHCR, CIP, ACTED, Alliance, IRW, JICA, JICS, SADC, UEMOA, AECID, AU, EAC Secretariat, Global Fund, UNFPA, UNAIDS, BCEAO, UNRWA, IOM, Gates Foundation, AIIB, ADA, CDC, KOICA, ECOWAS
About
Founded in 2008, Guilin Pharmaceutical (Shanghai) Co., Ltd. (GPSC) is a subsidiary of Guilin Pharmaceutical Co., Ltd. as well as a member of Fosun Pharmaceutical Group. Focusing on international market business, we develop, produce and market various kinds of pharmaceutical products, including anti-malarials, and generic pharmaceuticals. We market our products in developing countries, and supply our products to clients all over the world, such as WHO, UNICEF, ICRC, MSF, as well as other governmental, profit- and non-profit organizations.
Guilin Pharma supplies various pharmaceutical products fulfilling international pharmacopeias such as USP / BP. We manufacture pharmaceutical products in workshops qualified by World Health Organization (WHO) GMP. Our workshops have also been inspected by drug authorities from many countries, as well as quality auditors from profit and non-profit organizations.
At present, Guilin Pharma is building a new manufacturing site which will comply with US cGMP standards and maintain a balanced response to EU cGMP/ WHO GMP. In future, we will have a production capacity of over 15 billion tablets/capsules per year to meet the needs of both domestic and global markets.