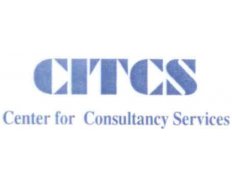 Details
Types:
Consulting Organization
Funding agencies:
EC, Other
Sectors:
Environment & NRM
About
CITCS Center was established by a group of motivated qualified professionals in 1991. Its overall objective is to enhance the development process as well as to improve technical and managerial skills of specialized national staff involved in development programs. CITCS aims to provide high quality consulting services to assist different development activities, executed by either the government institutions, foreign donors, NGOs or the private sector, in response to the increasing market demand for qualitative information and consulting services. CITCS Center is the first national consulting firm in Yemen that provides services in three major developments fields: information, training and consulting services.
When establishing CITCS Consulting Center, shareholders have listed some realistic goals to be realized within an estimated period of time. To start actual activities, shareholders had to overcome a number of obstacles related to limited opportunities in the field of consulting services at national and regional levels, so it took some time to acquire the right track and introduce the idea to institutions and agencies involved with development programs. The main goal of CITCS was not how to generate quick profit, rather, how to gain the trust of those who are and/or would need the services provided by the center. It was a slow but fruitful process. Through proper execution of the tasks contracted for, and by providing high quality services, CITCS has obtained a good reputation from many partners served by the Center. Objectives would not have been realized without direct involvement in the development fields, therefore CITCS has worked hard to establish its position within the scope of international consulting firms.
7 Partners and Competitors found for this organization.
Full access to Partners and Competitors information is provided to Members only.
Please contact our Membership Department for more information on how to become a member.