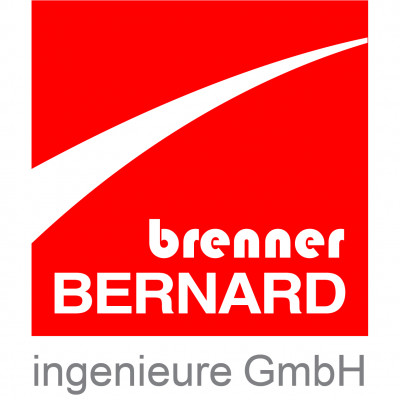 brenner BERNARD ingenieure GmbH (DR. BRENNER INGENIEURGESELLSCHAFT MBH)
Details
Funding agencies:
ADB, EBRD, EC, EIB, WB, Other, JICA
Sectors:
Civil Engineering, Electrical Engineering, Transport, Urban Development
Nr. of employees:
201-500
About
DR. BRENNER INGENIEURGESELLSCHAFT MBH, which was founded in 1978, is an independent entity of BERNARD Group. Within the Group's Transport business unit, DR. BRENNER INGENIEURGESELLSCHAFT MBH represents the departments Traffic Control and Management, Traffic Infrastructure and Environment. The company has locations in Aalen, Berlin, Bremen, Dresden, Cologne, Magdeburg, Munich, Stuttgart and Rostock. Since 2004, we have also successfully operated a foreign subsidiary in the P.R. China, Dr. Brenner Traffic System Engineering in Beijing. In addition, we have a participating interest in BERNARD Mühendislik, Turkey, which was founded in 2010.
Apart from Germany, the company's focus markets are East and Southeast Europe, the Russian Federation, India, Turkey, Middle East and China.
At present, approximately 80 persons are working in our company. To meet the requirements of our specific range of tasks, our teams are composed of engineers and technicians mainly specialized in the fields of civil and transport engineering, electrical engineering, as well as of geographers and urban planners.
DR. BRENNER INGENIEURGESELLSCHAFT MBH is member of the engineering chambers in various federal states of Germany. The company is also a member of the German Association of Consulting Engineers (VBI), the German Transport Research Association (DVWG), the German Road and Traffic Research Association (FGSV) and the German Association of Transportation Engineers and Experts (VSVI).