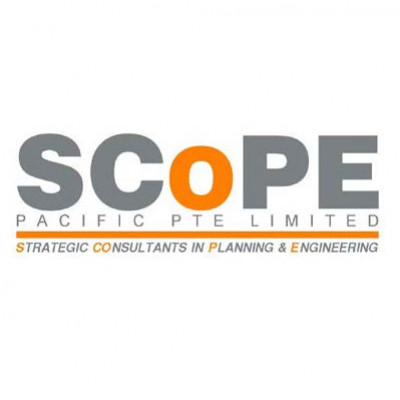 Member
Details
Types:
Consulting Organization, Engineering Firm
Funding agencies:
ADB, NZAID, Other
Sectors:
Air & Aviation, Architecture, Civil Engineering, Disaster Reduction , Education, Environment & NRM, Gender, Grants & Grant Schemes, Health, Land & Erosion & Soil, Mapping & Cadastre, Pollution & Waste Management (incl. treatment), Programme & Resource Management, Roads & Bridges, Rural Development, SME & Private Sector, Tourism, Transport, Urban Development, Water & Sanitation, Water Navigation & Ports & Shipping
About
Strategic Consultants Planning & Engineering Pacific Pte Ltd (t/a SCOPE Pacific) is an established Fiji based firm with its core business in Planning, Environmental and Engineering consultancy services. SCOPE Pacific is able to offer a wide range of services on a variety of projects to its clientele which includes government agencies, donor/aid agencies, statutory organisations including utility providers, private developers, multinational corporations, and various others across Fiji and the Pacific Region.