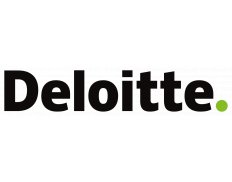 Details
Legal residence:
Dem. Rep. Congo
Types:
Consulting Organization
Funding agencies:
AfDB, WB, Other
Sectors:
Audit, Finance & Accounting, Inst. Devt. & Cap. building, Macro-Econ. & Public Finance, Risk Management (incl. insurance)
Other offices:
Burundi, South Sudan, Pakistan, Tunisia, India, Thailand, Israel, New Zealand, Timor-Leste, Togo, Germany, Bangladesh, Lebanon, Saudi Arabia, Iceland, Finland, Malta, Malaysia, Lithuania, Latvia, Estonia, El Salvador, Cambodia, Austria, Gabon, Malawi, Madagascar, Congo, Morocco, Slovenia, Jordan, Papua New Guinea, Tunisia, Cayman Islands, Bermuda, US Virgin Islands, Barbados, Mauritius, Belarus, Algeria, Uzbekistan, Japan, Sweden, Philippines, Ireland, Indonesia, Venezuela, Honduras, Guatemala, Dominican Republic, Chile, Canada, Ecuador, Switzerland, Denmark, Australia, Italy, Trinidad and Tobago, Singapore, China, Zambia, Ghana, Germany, Zimbabwe, South Korea, Portugal, Peru, Armenia, Panama, Greece, Palestine / West Bank & Gaza, UK, Bolivia, Slovakia, Norway, Angola, Benin, Mongolia, Namibia, Montenegro, Paraguay, Bosnia and Herzegovina, UAE, Tajikistan, Uruguay, Kyrgyzstan, Colombia, Mexico, Brazil, Cameroon, Luxembourg, Nigeria, Botswana, Cyprus, Nicaragua, Moldova, Uganda, Spain, Tanzania, Mozambique, Egypt, Kazakhstan, Bulgaria, Turkey, North Macedonia, Kenya, Bahrain, Jamaica, Gambia, South Africa, Romania, Costa Rica, Ukraine, Kosovo, France, Russia, Argentina, Caribbean Netherlands, Serbia, Croatia, Belgium, Azerbaijan, Cote d'Ivoire, Albania, Netherlands, India, Georgia, Poland, Czech Republic, Hungary, Vietnam, Senegal, USA
About
Deloitte provides professional audit, assurance, consulting, financial advisory, risk advisory, legal & tax and accounting services to its public and private sector clients, regardless of their field of activity.
Deloitte is present in the Democratic Republic of Congo through two firms both members of its network:
The firm DELOITTE DRC performs financial auditing, accounting, legal and tax consulting services. Founded in September 2012, the firm is present both in Kinshasa, administrative capital, and Lubumbashi, the economic heart of the country because of the wealth of the subsoil of the region. This dual presence ensures the anchoring and sustainability of Deloitte in the country but also throughout Central Africa.
The firm DELOITTE SERVICES realizes since its inception in October 2014, the police services audit, consulting, financial assistance and staff training.
All efforts are combined with Deloitte's South African firm to provide expert mining expertise and assistance to key players. This bilingual and multidisciplinary approach is a major asset for the deployment of our activities as well as for supporting Deloitte's network of clients across Africa and the world.