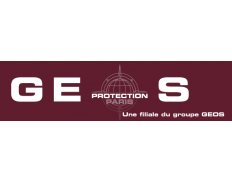 Details
Types:
Consulting Organization
Funding agencies:
Other, OECD
About
Founded in 1997, GEOS strongly supports its development on support activities for high-level personalities (managers, individuals) and safety audits. GEOS quickly diversified its services towards assisting the security of large French groups established abroad.
2000 sees the consolidation of GEOS activities, and the extension of its areas of expertise to Central Africa, East Africa, South East Asia and South America.
In 2000 and 2002, GEOS created GEOS France and GEOS Protection , subsidiaries dedicated to safety and security services, on the European continent. GEOS Protection is distinguished by high added value safety and security services combining quality and discretion.
Controlled by a Supervisory Board, GEOS conducts its actions in compliance with a code of ethics, based on fundamental principles that constitute its ethics:
Transparency - Independence - Confidentiality - Honoring of commitments - Adherence to the principles of UN agreements and pacts - Quality of men