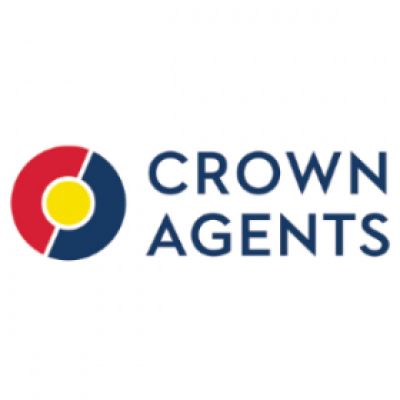 Details
Legal residence:
Mozambique
Types:
Consulting Organization
Sectors:
Banking, Energy, Finance & Accounting, Fundraising, Grants & Grant Schemes, Health, Inst. Devt. & Cap. building, Public Administration, Training
Other offices:
Angola, South Sudan, Netherlands, Turkey, Guyana, Ukraine, Russia, Georgia, Singapore, Philippines, Kyrgyzstan, Japan, Iraq, Bangladesh, Afghanistan, Sierra Leone, Cote d'Ivoire, Uganda, Malawi, Ethiopia, Zambia, Nigeria, USA, Ghana, Zimbabwe, India, USA, UK, Kenya
About
Crown Agents works with leaders to accelerate self-sufficiency and prosperity. We offer supply chain, fund management, programme design and evaluation, training, institutional efficiency and revenue generation expertise. We do this across health, humanitarian, stabilisation, governance and public administration, prosperity and renewable energy.
We have worked in Mozambique since 1979 and established a permanent office in Maputo in 1988. Our procurement, consultancy and financial services have supported multiple clients including USAID, the Japanese government, DANIDA and DFID. We have worked on projects to build procurement capacity in the health sector to curb cases of malaria and HIV/AIDS; to procure vehicles and equipment to better manage climate change and preserve forests; to improve public services; to increase rural access for isolated communities and to reform customs operations to boost revenue and trade.