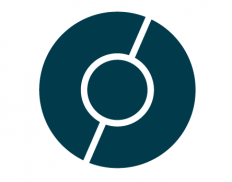 Crown Agents Cote d'Ivoire
Details
Legal residence:
Cote d'Ivoire
Types:
Consulting Organization
Sectors:
Energy, Finance & Accounting, Fundraising, Grants & Grant Schemes, Health, Logistics, Procurement, Public Administration, Training
Other offices:
Angola, South Sudan, Netherlands, Turkey, Guyana, Ukraine, Russia, Georgia, Singapore, Philippines, Kyrgyzstan, Japan, Iraq, Bangladesh, Afghanistan, Sierra Leone, Mozambique, Uganda, Malawi, Ethiopia, Zambia, Nigeria, USA, Ghana, Zimbabwe, India, USA, UK, Kenya
About
Crown Agents is an international development company committed to global development and growth. Crown Agents works with leaders to accelerate self-sufficiency and prosperity. We offer supply chain, fund management, programme design and evaluation, training, institutional efficiency and revenue generation expertise.
We do this across health, humanitarian, stabilisation, governance and public administration, prosperity and renewable energy.
Crown Agents has worked in Côte d'Ivoire since June 2010, providing procurement and oversight services in the execution of the Japanese governments programmes for environmental and climate change. We have worked closely with the government of the Republic of Côte d'Ivoire: the Ministry of Finance, the Ministry of Interior, the Ministry of Water and Forests and the Ministry of Environment and Sustainable Developments.The projects focus on capacity building and cover everything from the exchange of notes to the delivery of goods and training.