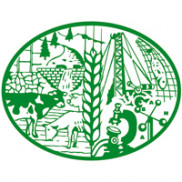 Agricultural Research Institute (Soils Water Use and Environment)
Details
Funding agencies:
EC, Other
Sectors:
Agriculture, Environment & NRM, Research, Rural Development
About
The Agricultural Research Institute (Soils Water Use and Environment) is a Department under the Ministry of Agriculture, Rural Development and Environment, of the Republic of Cyprus. The ARI was founded in 1962, after the independence of Cyprus, in cooperation with the Special Development Fund of the United Nations and the Food and Agriculture and became the property of the Government of Cyprus in 1967.
VISION
The vision of the Agricultural Research Institute is to be a model center of knowledge and innovation, and lead Cyprus to a better future by strengthening rural development, improving the quality of life, and ensuring the sustainable use of natural resources.
MISSION
The Agricultural Research Institute conducts research aiming to create and transfer knowledge for the development of the primary sector and to solve problems at the farmer's level. The research results are transferred to stakeholders through modern educational programs and dissemination tools. Its research activity strengthens rural development and contributes to the adoption of a sustainable rural policy and innovation offer.