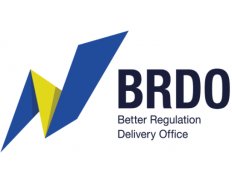 BRDO - Better Regulation Delivery Office
Details
Funding agencies:
GA Canada, EC, USAID, WB, Other, GIZ, WHO
Sectors:
Administration, Advocacy, Agriculture, Anti-Corruption, Civil Society & NGOs, Decentralization & Local Development, Energy, Health, Heating, Industry, Commerce & Services, Information & Communication Technology, Inst. Devt. & Cap. building, Land & Erosion & Soil, Law, Mapping & Cadastre, Mining, Monitoring & Evaluation, Research, Roads & Bridges, SME & Private Sector, Telecommunications, Trade, Training, Transport, Water Navigation & Ports & Shipping
About
NGO Better Regulation Delivery Office (BRDO) is a Ukrainian non-for-profit organization and independent think tank. BRDO's mission is to promote better regulation and economic freedoms in Ukraine with a focus on SMEs as key drivers of growth (http://en.brdo.com.ua).
BRDO key sectoral expertise: Agriculture and Food; Energy & Utilities; Construction Industry (incl. land and cadastres); IT and Telecommunications; Transport and Infrastructure; Market Surveillance; Healthcare.
BRDO key tasks: developing effective regulation; rolling reviews of the regulatory environment; increasing the investment attractiveness of Ukraine in the Doing Business rating; facilitating the implementation of European integration commitments of Ukraine; inspection reform; supporting capacity-building for entrepreneurship; establishing a public dialogue between the government and businesses; policy analysis; facilitating the public administration reform; communication and advocacy of reforms; software development; legal drafting; in-depth researches; training/ workshops for public servants, NGOs and civil society representatives.
BRDO is working with most of the ministries, central authorities and other relevant stakeholders.