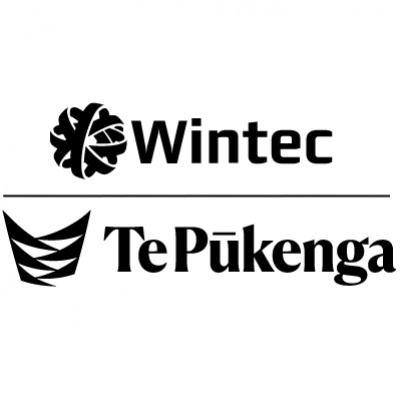 Member
Te Pūkenga – New Zealand Institute of Skills and Technology (formerly Waikato Institute of Technology Wintec)
Member
Details
Legal residence:
New Zealand
Types:
Academic Institution
Funding agencies:
ADB, DFAT, DANIDA, FCDO, EC, NZAID, UNDP, WB, Other, MFA Finland, UNICEF, ILO, ComSec, APEC, SPC, IRENA
Sectors:
Administration, Education, Gender, Health, Human Resources, Industry, Commerce & Services, Inst. Devt. & Cap. building, Macro-Econ. & Public Finance, Monitoring & Evaluation, Poverty Reduction, Rural Development, Social Development, Training, Youth
Nr. of employees:
501-1000
About
Wintec is part of Te Pūkenga – New Zealand Institute of Skills and Technology, together with all the other polytechnics in New Zealand.
From 2023, all Wintec learners will be enrolled with Te Pūkenga, instead of Wintec. Right now, our people will continue to support our learners. They will still be enrolled in the same qualification and will continue to learn in the same way, in the same place, with the same people.
Being a part of Te Pūkenga means we will be more connected to the other organisations delivering vocational and applied education in Aotearoa New Zealand and we will work with them to share skills and knowledge to better help you succeed.
Wintec, as one of New Zealand's leading institutes of technology, helps drive the development of skilled workforces in New Zealand and around the world. Our mission is to build stronger communities through education, research and career development. Wintec has a track record of over 150 projects successfully completed in over 30 countries across Asia, the Pacific and the Middle-East. Our clients include the World Bank, Asian Development Bank, International Labour Organization, NZAid Programme, DFAT, UNICEF, UNDP, governments, private companies and institutions.
Wintec International Development Services (IDS), is a specialized unit which operates as a consultancy arm of the institution, dedicated to the development of partnerships and implementation of projects internationally. IDS has successfully delivered projects ranging from long-term management programs, to shorter term technical assistance, study tours and training programs. These programs have focused on institutional reform and strengthening, human resource development, and capacity building. Our core expertise is education sector development, including primary and secondary education, post-school technical vocational education and training (TVET) and higher education.
Wintec IDS provides quality training solutions that nurture a skilled and sustainable global workforce by improving professional practices and extending leadership capabilities. We do this through innovative teaching methods; experienced and knowledgeable staff with experience in their fields of expertise; global, industry and community connections; and highly customised professional development programmes. We incorporate adult learning, modern student-centred, inquiry-based teaching and learning approaches to promote authentic learning and engagement. The international reach of programmes is enhanced through increasing use of online and distance delivery modes. The combined depth, breadth and quality of our programmes and responsive, flexible, customized TA solutions enables Wintec IDS to take a strategic, long-term view with key clients and partners looking to improve the social and economic wellbeing of their regions.
Wintec is recognized by the New Zealand government as a leader in offshore vocational education and training and operates as part of the nationwide Te Pūkenga network of vocational provision in New Zealand. This enables access to world-leading vocational expertise and programmes for all industry sectors.