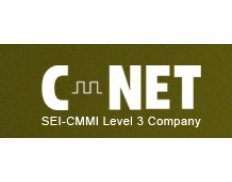 Details
Types:
Consulting Organization
Funding agencies:
WB, Other
Sectors:
Corporate Social Responsibility, Information & Communication Technology, Research, Training
Nr. of employees:
201-500
About
C-Net Infotechis a multi-skilled software service provider with a highly competent workforce and strong PAN India presence. It has developed core expertise in providing cost effective, secure and scalable web based enterprise applications, mobile solutions, MIS solutions, conventional analytics and business intelligence solutions for Indian & Offshore clients. Since its inception in 1998, we have been working on cutting-edge technologies to develop a variety of next-generation products for our customers. Our solutions aim to provide high business value by optimizing cost of ownership of technology investments for customers.
Our commitment is to provide solutions that translate into tangible business outcomes for our customers. The development approach which we follow generates high business value for customers and rich dividends to us in the form of a continuous/perennial stream of repeat business. Our customer-centric philosophy is further strengthened by a robust Key Account Management process to find more ways to delight our key customers and grow mutual market share. We are also a key IT partner to Government and the local IT industry thereby enhancing India's inclusive development.
With experience of over 19+ years of business and technology experience and in-depth understanding of the e-Governance and corporate needs, we provide innovative solutions that enable our clients to improve transparency, efficiency and serve their citizens better.
Vision
"To become leading e-governance and software solution provider company, making our customers' life easier through continuous innovations and constant upgrades to new technologies, while developing cutting edge solutions for their needs, and generating value for all our stakeholders"
Mission
Continuously strive to achieve excellence in our product development process through
Process Optimisation
Adopting new technologies
Skill Enhancement