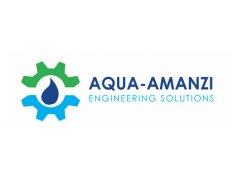 Aqua-amanzi Engineering Solutions (Pty) Ltd
Details
Legal residence:
South Africa
Types:
Consulting Organization, Engineering Firm
Funding agencies:
Other, DBSA
Sectors:
Advocacy, Civil Engineering, Environment & NRM, Programme & Resource Management, Roads & Bridges, Water & Sanitation
About
Aqua-amanzi Engineering Solutions is a South African national water company which begin its operations registered in 2014 as the 100% black and female owned. Aqua-amanzi Pty Ltd is a professional company which is as a hub of professional expertise in water activities, roads & storm water activities, project management excellence, which compromises of "planning and design "as well as operations and maintenance, in the transportation & water industry. Our main objective is to always serve any water & transportation industry/firm in any water related issues as well as infrastructure. Excellence is displayed by applying technical minds in every problem given with the best output of being the solution presenters that is always aligned within the targeted or even lesser expected period of a client. Aqua-amanzi Pty Ltd will always strive to give the best technical satisfaction to the client.