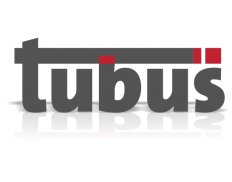 Details
Sectors:
Civil Engineering, Water & Sanitation
About
The tubus GmbH offers as one of the leading companies in this industry, the complete spectrum of sewer rehabilitation and maintenance. Our know-how regarding the application possibilities of the different restoration techniques as well as the many years of experience, our qualified employee base and a powerful machine equipment guarantee the high-quality and above all economical construction. With our qualified and highly motivated employees, we develop customer-oriented and tailor-made solutions in our experienced team. Our extensive product and process portfolio and our consistent quality awareness are the key to the successful and cost-effective execution of the renovation projects.
Through our many years of experience, our in-depth knowledge and our great flexibility, we are constantly confirming to our steadily growing customer base our capabilities and the routine, precise and successful execution of the most difficult renovation projects.
The products and semi-finished products used by our partner companies comply with the general building inspectorate approval regulations of the DIBt Berlin and are DIN EN ISO 9001 and DIN EN ISO 14001 certified.
Committed to quality, all processes are quality and quality-assured according to the corresponding RAL-GZ of the assessment group S of Güteschutz Kanalbau.