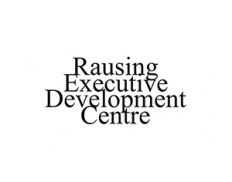 Rausing Executive Development Centre / LUMS
Details
Legal residence:
Pakistan
Types:
Academic Institution
Sectors:
Education, Research
Nr. of employees:
501-1000
About
Strategically placed under the aegis of the Suleman Dawood School of Business at LUMS, Rausing Executive Development Centre began as a center of excellence with an aim to impact the practice of management in Pakistan through intellectual and capacity development of managers and prepare enlightened corporate leaders to drive organizational growth.
For over two decades, the Rausing Executive Development Centre has been pioneering executive education in Pakistan with excellence and academic rigor that is directed at making every executive's experience a valuable one. Housed in a purpose built facility, Rausing Executive Development Centre is modeled on structure of some of the leading executive education centers from around the globe. Over the years, we have backed our steady growth through the in-depth research and a solid grasp on the needs of the modern businesses in our programmes. We continue to strive in helping the executives to manage multifaceted aspects of organizational change and provide them with the frameworks and practices to become leading change agents and champions in their respective organizations.