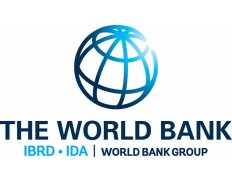 Haiti Sustainable Rural and Small Towns Water and Sanitation Project: Sélection d'un Bureau d'étude pour la mission de Supervision et d'Ingénierie sociale des Travaux de Réhabilitation des SAEP de Cerca La Source et de Lascahobas
Details
Category:
Consulting services
Sectors:
Civil Engineering
Contracting Authority Type:
Government / Public Sector
Date posted:
22 Sep, 2022
Description
Project ID: P148970
Project Title: Haiti Sustainable Rural and Small Towns Water and Sanitation Project
Borrower Bid Reference: HT-AF-WSS-165439-CS-QCBS
Madame/Monsieur,
La DINEPA décide de relancer le marché visant la sélection d'un bureau d'étude pour supervision et d'ingénierie sociale des travaux de réhabilitation et d'extension des SAEP de Cerca-La Source et Lascahobas dont le financement est assuré par la Banque Mondiale.
Afin de poursuivre avec le processus, elle sollicite votre intérêt à soumissionner sur la base des nouveaux TdR qui sont annexés à la présente correspondance. En cas d'acceptation de votre part, la DINEPA souhaite recevoir, par retour de correspondance, votre réponse dans un délai ne dépassant pas deux (2) jours ouvrables dès la réception de la présente.
Comptant sur votre esprit de collaboration, la DINEPA vous transmet, Monsieur le Directeur ses salutations cordiales.
CONTACT INFORMATION
Organization/Department AF-WSS
Name David Descieux
Address AF-WSS
City
Province/State Haiti
Postal Code
Country Haiti
Phone 50934757441
Email david.descieux@dinepa.gouv.ht