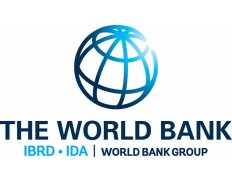 Rwanda - Energy Access and Quality Improvement Project: Hiring a Administrative Assistant for Rwanda Energy Access and Quality Improvement Project
Details
Category:
Consulting services
Contracting Authority Type:
Government / Public Sector
Date posted:
30 Aug, 2021
Description
Project ID: P172594
Project Title: Rwanda - Energy Access and Quality Improvement Project
Borrower Bid Reference: RW-REG/EDCL-243427-CS-INDV
Kigali, 27/08/2021
Ref:11.07.023/11361/21/MD-EDCL/ FG/RJG/ar
JOB ADVERTISEMENT
The World Bank (WB) has signed the Financing Agreement with the Republic of Rwanda to implement the "Energy Access and Quality Improvement Project (EAQIP)". In the above context, Energy Development Corporation Limited (EDCL) a subsidiary of Rwanda Energy Group (REG) as the key implementer of the Project Agreement linked to the above Financing Agreement, seeks to recruit qualified and competent staff on the following positions:
No

Job Title

Key Roles/Responsibilities and qualifications required

Administrative Assistant to the Program Manager/RUEAP(1)

Key roles/responsibilities

Develop and implement a system for the management and safe custody and retrieval of records and information routed to and from the Program Manager 's Office in line with the operational guidelines and procedures
Prepare correspondences for Program Manager for internal and external communication as may be required
Manage correspondences to the Program Manager 's Office including mail, Telephone, incoming and out-going faxes, and route inquiries to the respective action officers / departments and generate periodic status reports
Prepare, update and manage the daily and weekly agenda of the Program Manager
Schedule internal & external customer appointments and providing feed back to the specific stakeholders in line with organization procedures
Draft and prepare briefs, reports and other documents as may be required by Program Manager /EDCL
Prepare and manage travel/mission arrangements for Program Manager
Plan, monitor, supervise and maintain cleanliness in the Program Manager's Office in line with administrative guidelines
Plan and monitor the transport and welfare needs of staff in the Program Manager's office in line with administrative guidelines
Identify, requisition and account for office assets at the Program Manager 's office and monitor their usage and safe custody in accordance with administrative guidelines
Coordinate preparations for executive meetings with the Program Manager , taking down minutes and providing feedback to stakeholders in line with organization policies.
Play the role of liaison between the office of the Program Manager and the employees and external stakeholders

Receive guests at the Program Manager 's office and ensure they are appropriately handled in line with the customer-centered values of Program

Qualifications & Experience:

A Bachelor's Degree (A0) in Public Administration, Management, Journalism, Public Relations, Communication, Social Sciences, Secretarial Studies or any related discipline with at least one (3) year of experience providing Administrative Assistance. Having previous experience with liaising with, or working with development partners is an added advantage.

Additional Skills

Good interpersonal skills.
Team building skills
Analytical and Problem-solving skills
Decision making skills
Communication skills

Time management
MODE OF APPLICATION
Duly signed application letters addressed to the Managing Director of Energy Development Corporation Limited (EDCL) together with updated detailed curriculum vitae, copies of both academic and professional certificates, proof of related experience/valid work certificates and names and addresses of at least three (3) reference persons and copy of Identity Card should be submitted by email to edclrecruitment@edcl.reg.rw not later than Friday 10/09/2021 latest 5:00 P.M.
Note:
Please note that submission of valid and acceptable proof of experience/work certificates attached to your job application letter to support the relevant experience indicated in the applicant's CVs among other documents highlighted above is a MUST for pre-selection.
Your job application and its attachments MUST be scanned as ONE single pdf document for easy download & analysis of applications
ONLY online applications will be received on the above mentioned email. No hardcopy applications will be received.
REG is an equal opportunity employer. As part of our company Gender Mainstreaming policy and program, we seek to increase the number of women in all levels of the organization. Therefore, we strongly encourage female candidates to apply. Special consideration will be given to qualified female candidates
Done at Kigali on 27/08/2021
Felix GAKUBA
Managing Director
CONTACT INFORMATION
Organization/Department Rwanda Energy Group - Energy Development Corporation Limited
Name Eric Mihigo
Address Kigali City Tower 6th Floor KN2 St, Nyarugenge P.O. Box 537 Kigali Nyarugenge District
City
Province/State Rwanda
Postal Code
Country Rwanda
Phone 0250788306390
Email emihigo@edcl.reg.rw
Website www.edcl.reg.rw