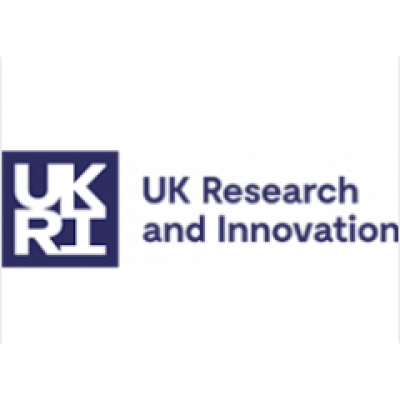 Details
Sectors:
Information & Communication Technology
Contracting Authority Type:
Government / Public Sector
Date posted:
13 Jan, 2022
Description
Workspace Booking System
Contract summary
Industry
Software package and information systems - 48000000
IT services: consulting, software development, Internet and support - 72000000
Location of contract
SN2 1FL
Value of contract
£350,000
Procurement reference
DDaT21497
Published date
12 January 2022
Closing date
16 February 2022
Closing time
11am
Contract start date
23 March 2022
Contract end date
22 March 2025
Contract type
Supply contract
Procedure type
Open procedure (above threshold)
What is an open procedure (above threshold)?
Any interested supplier may submit a tender in response to an opportunity notice.
This procedure can be used for procurements above the relevant contract value threshold.
Contract is suitable for SMEs?
Yes
Contract is suitable for VCSEs?
No
Description
The final date and time for the submission of bids is Wednesday 16th February 2022 at 11:00
DO NOT apply directly to the buyer.
All tender information MUST be submitted through the Delta eSourcing Portal.
Brief Description of Requirement
Workspace Booking System
The application is required in order to replace the existing system which no longer meets the needs for hybrid working in the context of dynamic teams and changing physical environment (office space reconfiguration). The system needs to be intuitive from a user's perspective, available via a responsive web application and a mobile app, configurable and meeting the organisation's Future of Work requirements - This is referring to our requirement to restructure how UKRI workspace is laid out, this may mean moving desks around, changing the use of space etc. The solution needs to be adaptable to allow us to update to reflect these changes. Key tenets of the Future of Work are:
• We will have to commute to work less often, saving us money and cutting our carbon footprint (CO2 emissions), thus supporting our UKRI environmental sustainability strategy
• We will be more motivated, healthier and better connected - because of the greater flexibility of hybrid working that makes it easier to achieve a good work-life balance
• We will be able to use the appeal of hybrid working to attract the most talented people with fewer location restraints and from more diverse backgrounds
• We will be able to be more productive and perform better as individuals and as an organisation, with the increased job satisfaction that comes from that
Please ensure you review all attached information to ensure a full understanding of this requirement. All attachments can be found with the Document Uploads tab within the Delta eSourcing Portal.
This Contract will be for 3 years with the potential for +1 +1 years optional extensions. The Contract will start on 23rd March 2022 and the end of the Contract will be 22nd March 2025 should both the options to extend be utilised the Contract will end on the 22th March 2027.
This contract will be awarded based on the evaluation criteria as set out in the RFP document.
How to Apply
UK Shared Business Services Ltd (UK SBS) will be using the Delta eSourcing Portal for this procurement.
To register on the Delta eSourcing portal please use the link https://www.delta-esourcing.com/ and follow the instructions to register.
If you are already registered on the Delta eSourcing Portal and wish to participate in this procurement, please use the link: https://www.delta-esourcing.com/ and the follow the instructions to 'Log in'
Once you are logged into the system you will be able to link yourself into this procurement using the Access Code: 8BKKM729C6
More information
Additional text
DO NOT APPLY DIRECTLY TO BUYER
All submissions will be assessed in accordance with the Public Procurement Regulations that apply to this opportunity.
Responses must be received by the date and time in the tender documentation; responses received outside of the deadline or not sent via the Delta eSourcing portal will not be accepted or considered by the Contracting Authority further for this opportunity. Interested organisations should ensure that they allow a sufficiency of time, prior to the deadline to allow all sections to be completed in full and any attachments to be uploaded.
As a user of the Delta eSourcing Portal you will have access to the Delta messaging service which facilitates all messages sent to you and from you, as well as other messages and updates in relation to any specific tender event. Please note that any and all information secured outside of the messaging service, shall have no merit or worth and should not be relied upon by any organisation submitting a tender response.
Please note it is your organisations responsibility to access these messages on a regular basis to ensure you have sight of all relevant information applicable to this opportunity.
The Contracting Authority expressly reserves the right:
i. not to award any contract as a result of the procurement process commenced by publication of this notice; and
ii. to make whatever changes it may see fit to the content and structure of the procurement; and under no circumstances as part of your organisations participation in this opportunity, will the Contracting Authority be liable for any costs incurred by any organisation as a result. If the Contracting Authority decides to enter into a contract with any successful organisation(s), this does not mean that there is any guarantee of subsequent contracts being awarded. Any expenditure, work or effort undertaken prior to contract award is accordingly a matter solely for the commercial judgement of your organisation in doing so.
About UK Shared Business Services
UK Shared Business Services Ltd (UK SBS) brings a commercial attitude to the public sector; helping our contracting authorities to improve efficiency, generate savings and modernise.
Where UK SBS is not named as the Contracting Authority within the documentation, UK SBS will be acting as an agent on behalf of the Contracting Authority.
Our broad range of expert services is shared by our customers. This allows our customers the freedom to focus resources on core activities; innovating and transforming their own organisations.
For full details of our partner base please review the following link: http://www.uksbs.co.uk/services/procure/contracts/Pages/default.aspx