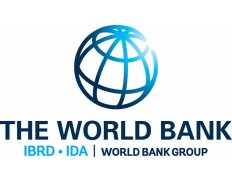 Lowlands Livelihood Resilience Project: procurement consulting service in Micro dams Construction to Feasibility studies and Design- Four in No
Details
Category:
Consulting services
Sectors:
Civil Engineering, Water & Sanitation
Contracting Authority Type:
Government / Public Sector
Date posted:
22 Sep, 2022
Description
Project ID: P164336
Project Title: Lowlands Livelihood Resilience Project
Borrower Bid Reference: ET-AFAR, LLRP-279940-CS-QCBS
REQUEST FOR EXPRESSIONS OF INTEREST
(CONSULTING SERVICES – FIRMS SELECTION)
[COUNTRY]- The Federal Democratic Republic of Ethiopia, Ministry of Peace
[NAME OF PROJECT]- Lowlands Livelihood Resilience Project (LLRP)
Loan No./Credit No./ Grant No.: P164336, IDA-64120ET
Assignment Title: procurement consulting service for Construction Supervision in Micro dams Construction to Feasibility studies and Design- Four in No.
Reference No. (as per Procurement Plan): ET-AFAR, RPCU-LLRP-279940-CS-QCBS-02
The Federal Democratic Republic of Ethiopia-Ministry of peace has received financing from the World Bank toward the cost of the Lowlands Livelihood Resilience Project (LLRP), and intends to apply part of the proceeds for consulting services.
The consulting services ("the Services") is to Detail Survey, Feasibility Study and Detail Engineering Design of Four Micro-dams project..
Objective of the Assignment
The specific objectives of this assignment are:
Conducting a technical feasibility study of four micro dams
Conducting a technical feasibility study on the construction of a new dam (the planned work is an earth embankment);
Conducting detail design of the dam and its other structures
Preparation of BOQ with engineering estimation for each projects
Preparation of tender documents for each projects
The Lowlands Livelihood Resilience Project (LLRP) Afar Regional project coordination unit now invites eligible consulting firms ("Consultants") to indicate their interest in providing the Services. Interested Consultants should provide information demonstrating that they have the required qualifications and relevant experience to perform the Services. The shortlisting criteria are
core business and years in business,(Firm's general experience)
relevant experience
Technical and managerial capability of the firm. (Managerial and organizational structure, office equipment, etc.),
The Qualifications and Experience of Key Experts shall not be included in the shortlisting criteria]. Key Experts will not be evaluated at the shortlisting stage.
The attention of interested Consultants is drawn to Section III, paragraphs, 3.14, 3.16, and 3.17 of the World Bank's "Procurement Regulations for IPF Borrowers" July 2016 and revised in November 2017 and August2018 under the new procurement frame work the Guide lines under preventing and combating fraud and corruption on the projects Financed by IBRD loans and IDA credits and Grants dated July 1,2016 and the provisions stipulated in the financing agreement ("procurement regulation") which can be found at the following website; www worldbank.org.
Consultants may associate with other firms to enhance their qualifications, but should indicate clearly whether the association is in the form of a joint venture and/or a sub-consultancy. In the case of a joint venture, all the partners in the joint venture shall be jointly and severally liable for the entire contract, if selected.
A Consultant will be selected in accordance with the Quality and Cost Based Selection (QCBS) method set out in the Procurement Regulations.
Further information can be obtained from Afar Lowlands Livelihood Resilience Project (LLRP), Regional Project Coordination Unit at the address below during working days and office hours [7;00 A.M -11;30 to 3;00-5;30 P.M].from Manday to Thursday on Friday [7;00 A.M -11;00 to 3;00-5;30 P.M]
Expressions of interest must be delivered in a written form in English (validated hard copy) in person to the address below by Aprl 03, 2022 at10; 00A.M (04;00 local time)semera.
Lowlands Livelihood Resilience Project (LLRP)

Afar Regional Project Coordination Unit (RPCU)

Attn:

Regional Procurement Officer

Around Afar Design and Supervision Works Enterprise, Next to VSF Germany Office

Procurement section Room No.: 6

P.O. Box: 04

Email-afarllrp@gmail.com CC;abuzakir4@gmail.com

Tel.: +251-336660188

Fax: +251-336660185

Afar, Ethiopia
CONTACT INFORMATION
Organization/Department Afar Region - Lowlands livelihood Resilience Project Unit
Name Dersa Ali
Address Semera
City
Province/State Ethiopia
Postal Code
Country Ethiopia
Phone 251 939 997999
Email abuzakir4@gmail.com