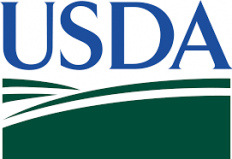 Carson NF Drinking Water Well Drilling Project
Details
Sectors:
Civil Engineering, Water & Sanitation
Contracting Authority Type:
Government / Public Sector
Date posted:
04 Jan, 2023
Description
127EAX23Q0004 - CARSON NF DRINKING WATER WELL DRILLING PROJECT
Contract Opportunity
Department/Ind. Agency:
AGRICULTURE, DEPARTMENT OF
Sub-tier:
FOREST SERVICE
Office:
Southwestern Regional Office, Region 3
General Information:
Contract Opportunity Type: Presolicitation (Original)
All Dates/Times are: (UTC-07:00) MOUNTAIN STANDARD TIME, DENVER, USA
Original Published Date: Jan 03, 2023 04:08 pm MST
Original Response Date: Feb 16, 2023 01:00 pm MST
Inactive Policy: 15 days after response date
Original Inactive Date:
Initiative:
Classification:
Original Set Aside: Total Small Business Set-Aside (FAR 19.5)
Product Service Code: F015 - NATURAL RESOURCES/CONSERVATION- WELL DRILLING/EXPLORATORY
NAICS Code:

237110 - Water and Sewer Line and Related Structures Construction

Place of Performance:

USA
Description:
Title: Construction – Carson National Forest Drinking Water Well Drilling Project
Description of Work.
The Carson National Forest is seeking to drill a new potable water well, install a new submersible pump, plug an existing well, install new water supply lines, electrical, and security fence at the Canon Administrative Site in Taos, NM All work shall be completed in accordance with the project specifications.
The project includes all labor, materials, and equipment necessary to perform all the operations for the work specified.
Location:
Carson National Forest
604 Piedmont Drive
Taos, NM 87571
Basis for Award The Government anticipates awarding a Firm Fixed-Prices contract using RFQ Best Value – Lowest Price Technically Acceptable (LPTA).
Organized Site Visit (Optional)
Date: January 19, 2023
Time: 1:00 pm MST
Location:
Carson National Forest
604 Piedmont Drive
Taos, NM 87571
Magnitude of project is between $25,000 and $100,000
This project is a 100% Small Business Set-Aside. Million. The small business size standard for NAICS 237110 $39.5 Million.
Davis-Bacon wages apply.
Payment and Performance bonds are required.
The Period of Performance (POP) shall be governed by a desired completion date of March 31, 2023. The Contractor shall begin performance 10 calendar days and complete it within 30 calendar days after receiving the Notice to Proceed.
Contact:
Michelle Bahr
Contract Specialist
michelle.l.bahr@usda.gov
Send questions to michelle.l.bahr@usda.gov no later than January 31, 2023
The solicitation package, plans, and specifications will be made available on or before January 17, and will be posted at https://beta.sam.gov/
In order to be eligible for award of a Federal Contract, potential vendors need to already be registered in the System for Award Management (SAM) www.sam.gov
Offer Submissions: Offerors shall submit the Return Packet with the required information SF1442, Section B and K (business proposal) and Section M (technical proposal) of the solicitation. Offers or responses to the solicitation (include the solicitation number in the name of the document) may be sent to the Contracting officer by email: michelle.l.bahr@usda.gov before the deadline.
The Deadline for receipt of responses to the RFQ shall be February 16, 2023 @ 13:00 MT (Arizona)