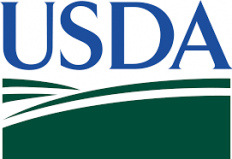 Request for Proposals: Regional Agriculture Innovation Network (RAIN) Project
Details
Application Deadline:
30 Jan, 2023

Deadline has passed and no more applications are accepted
Category:
Consulting services
Sectors:
Monitoring & Evaluation, Agriculture
Contracting Authority Type:
Nonprofit Organisation
Date posted:
12 Jan, 2023
Description
Under the United States Department of Agriculture (USDA) Food for Progress (FFPr) program, Winrock is implementing the Thailand RAIN project over a five-year period through August 31, 2027. RAIN facilitates adoption of climate-smart innovations to increase farmer incomes, reduce environmental impact, and expand trade. The approach identifies climate-smart innovations and enhances them by incorporating extension, financial, and data services, and promotes the availability and use of innovations to processors and producers.
RAIN's Monitoring, Evaluation, and Learning (MEL) team is conducting a baseline evaluation to establish the baseline for project M&E efforts. The baseline study has the following objectives:
establish baseline values of the indicators to track progress and performance through the life of the project—including setting a foundation for bi-annual performance assessments
establish baseline values of the outcome and impact indicators for comparison against the same values to be collected in midterm and final evaluation
establish baseline values for counterfactuals so that we can measure impact
help review and refine program targets
help review and refine the RAIN Theory of Change
identify anticipated challenges that may occur during project implementation
provide actionable recommendations to project design and implementation
verify and/or acquire data for indicators that are unavailable or outdated
The scope of work in the RFP linked below may be subject to change by Winrock International or the U.S. Department of Agriculture. Any changes to the terms of reference will be reflected on this website; if deemed necessary by Winrock, the deadline for submission will be extended.
11 January 2023 – Solicitation Released
17 January 2023 – (5:00 PM Bangkok time, GMT+7) Deadline for submission of questions to Winrock
20 January 2023– Winrock sends full anonymous list of questions received with responses
30 January 2023 – (11:00 PM Bangkok time, GMT+7) Deadline for submission of proposal
Request for Proposals: RAIN RFP-493-22-01
Contacts
Beth Nielsen
Email:
beth.nielsen@winrock.org
William Sparks
Position:
Senior Advisor, Ventures-Innovations-Partnerships
Email:
william.sparks@winrock.org