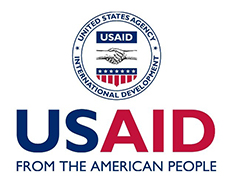 USPSC - OTI Vetting Analyst - Washington, DC (GS-13)
Details
Category:
Consulting services
Contracting Authority Type:
Development Institution
Date posted:
23 Jan, 2023
Description
USPSC - OTI Vetting Analyst - Washington, DC (GS-13)
Contract Opportunity
Notice ID:
72C0T123R00013
Department/Ind. Agency:
AGENCY FOR INTERNATIONAL DEVELOPMENT
Sub-tier:
AGENCY FOR INTERNATIONAL DEVELOPMENT
Office:
CPS OFFICE OF TRANSITION INITIATIVES
General Information:
Contract Opportunity Type: Presolicitation (Original)
All Dates/Times are: (UTC-05:00) EASTERN STANDARD TIME, NEW YORK, USA
Original Published Date: Jan 20, 2023 11:09 am EST
Original Response Date: Feb 20, 2023 01:00 pm EST
Inactive Policy: 15 days after response date
Original Inactive Date:
Initiative:
Classification:
Original Set Aside:
Product Service Code: R497 - SUPPORT- PROFESSIONAL: PERSONAL SERVICES CONTRACTS
NAICS Code:

921190 - Other General Government Support

Place of Performance:

USA
Description:
SOLICITATION NUMBER: 72C0T123R00013
SYNOPSIS ISSUANCE DATE: January 20, 2023
SUBJECT: Synopsis/Pre-Solicitation for U.S. Personal Service Contractor (USPSC)
Dear Prospective Offerors:
The United States Government (USG), represented by the U.S. Agency for International Development (USAID), is planning to seek offers from qualified U.S. citizens to provide personal services as a Vetting Analyst under a personal services contract, as described in the forthcoming solicitation.
Submittals must be in accordance with the forthcoming information at the place and time specified.
For further information, please see the forthcoming solicitation, or contact the OTI Recruitment Team.
OTI Recruitment Team
E-Mail Address: OTIjobs@usaid.gov
Website: www.OTIjobs.net
Sincerely,
Jaclyn Humphrey
Supervisory Contracting Officer
500 D St. SW
Washington, D.C. 20547
I. GENERAL INFORMATION
1. ACTION CODE: P (pre-solicitation)
2. SOLICITATION NO.: 72C0T123R00013
3. SYNOPSIS ISSUANCE DATE: January 20, 2023
4. CLOSING DATE AND TIME FOR RECEIPT OF OFFERS: February 20, 2023, 1:00 pm Eastern Time
5. POINT OF CONTACT: OTI Recruitment Team, e-mail at OTIjobs@usaid.gov.
6. POSITION TITLE: Vetting Analyst
7. MARKET VALUE: This position has been designated at the GS-13 equivalent level, D.C. locality pay ($112,015 - $145,617 per annum). Final compensation will be negotiated within the listed market value based upon qualifications, previous relevant experience and work history, salary and educational background. Salaries over and above the pay range will not be entertained or negotiated. Offerors who live outside the Washington, D.C. area will be considered for selection but no relocation expenses will be reimbursed.
8. PERIOD OF PERFORMANCE: One (1) year, with four (4) one-year option periods
9. PLACE OF PERFORMANCE: Washington, D.C.
10. ELIGIBLE OFFERORS: United States Citizens
11. SECURITY LEVEL REQUIRED: Top Secret
POSITION DESCRIPTION
BACKGROUND
USAID's Office of Transition Initiatives (OTI) is seeking highly motivated, highly qualified individuals who want the opportunity to help support rapid international transition programs for priority conflict-prone countries. Created in 1994 as a distinct operating unit within USAID, OTI helps local partners advance peace and democracy in politically-transitioning countries. In support of U.S. foreign policy, OTI seizes emerging windows of opportunity in the political landscape to promote stability, peace, and democracy by catalyzing local initiatives through adaptive and agile programming.
Countries experiencing a significant political transition in the midst of a disaster or emerging from civil conflict have unique needs that cannot be fully addressed by traditional disaster relief. Timely and effective assistance to promote and consolidate peaceful, democratic advances can make the difference between a successful or a failed transition. OTI assists in securing peace by aiding indigenous, mostly non-governmental, civil society and media organizations. OTI uses such mechanisms as support for re-integration of ex-combatants into civilian society; development of initiatives to promote national reconciliation; identification of quick-impact community self-help projects to meet urgent economic needs; and aid to independent media outlets and community-based organizations to help promote informed debate and broaden public participation.
To respond quickly and effectively and meet its program objectives and mandate OTI retains a group of high level professionals and experts under U.S. Personal Services Contracts (USPSCs). These knowledgeable and skilled professionals make up the vast majority of the OTI work force and are at its forefront implementing and achieving the office's programmatic goals and objectives. There are several benefits that USPSCs may participate in, such as partial reimbursement for health and life insurance costs, as well as full coverage of workers' compensation, among other benefits. For more complete information on USPSC benefits, please see Section VI in the forthcoming solicitation.
INTRODUCTION
This position is located at the Federal Bureau of Investigation's (FBI) Liberty Park site in Vienna, Virginia supporting the U.S. Agency for International Development's (USAID) Office of Security (SEC) within the Intelligence, Counterintelligence, and Information Security's (ICI) Counterterrorism Vetting Unit (CTV). The incumbent must possess a Top Secret (TS) security clearance, must be eligible for Sensitive Compartmented Information (SCI) access, and successfully pass a Counterintelligence Polygraph test for site access at the Liberty Park location.
BASIS OF RATING:
Offerors who clearly meet the Education/Experience Requirements and Selection Factors set forth in the coming solicitation will be further evaluated based on scoring of the Evaluation Factor responses. Offerors who meet these minimum qualifications will be reviewed against set Evaluation Factors, describing specifically and accurately what experience, training, education and/or awards they have received that are relevant to each factor. Failure to specifically address the Selection and/or Evaluation Factors may result in your not receiving credit for all of your pertinent experience, education, training and/or awards.
The most qualified offerors may be interviewed, required to provide a writing sample, and demonstrate an ability to operate commonly used office applications. OTI will not pay for any expenses associated with the interviews. In addition, offers (written materials and interviews) will be evaluated based on content as well as on the offerors writing, presentation, and communication skills. In the event that an offeror has fully demonstrated their qualifications and there are no other competitive offerors, OTI reserves the right to forgo the interview process. Professional references and academic credentials will be evaluated for offerors being considered for selection. Offerors must submit at least three (3) professional references, one (1) of which must be a current or former supervisor. OTI reserves the right to contact previous employers to verify employment history. If the offeror had a previous position with USAID, the TEC and/or CO are encouraged to obtain reference checks from the previous supervisor(s) or CO(s). See ADS 309.3.1.11.a.4
The Government may award a contract without discussions with offerors in accordance with FAR 52.215-1. The CO reserves the right at any point in the evaluation process to establish a competitive range of offerors with whom negotiations will be conducted pursuant to FAR 15.306(c). In accordance with FAR 52.215-1, if the CO determines that the number of offers that would otherwise be in the competitive range exceeds the number at which an efficient competition can be conducted, the CO may limit the number of offerors in the competitive range to the greatest number that will permit an efficient competition among the most highly rated offers. FAR provisions of this solicitation are available at https://www.acquisition.gov/browse/index/far.