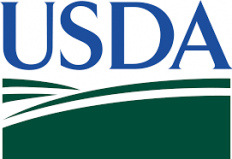 Pecan Tree Clearing- Byron, GA
Details
Category:
Non-consulting services
Sectors:
Environment & NRM
Contracting Authority Type:
Government / Public Sector
Date posted:
24 Jan, 2023
Description
Pecan Tree Clearing- Byron, GA
Contract Opportunity
Department/Ind. Agency:
AGRICULTURE, DEPARTMENT OF
Sub-tier:
AGRICULTURAL RESEARCH SERVICE
Office:
USDA ARS SEA AAO ACQ/PER PROP
General Information:
Contract Opportunity Type: Combined Synopsis/Solicitation (Original)
All Dates/Times are: (UTC-06:00) CENTRAL STANDARD TIME, CHICAGO, USA
Original Published Date: Jan 23, 2023 01:10 pm CST
Original Date Offers Due: Feb 07, 2022 04:00 pm CST
Inactive Policy: 15 days after date offers due
Original Inactive Date:

Feb 22, 2022

Initiative:
Classification:
Original Set Aside: Total Small Business Set-Aside (FAR 19.5)
Product Service Code: F006 - NATURAL RESOURCES/CONSERVATION- LAND TREATMENT PRACTICES
NAICS Code:

561730 - Landscaping Services

Place of Performance:

USA
Description:
This is a combined synopsis/solicitation for commercial items prepared in accordance with the format in FAR subpart 12.6, as supplemented with additional information included in this notice. This announcement constitutes the only solicitation; quotes are being requested, and a written solicitation will not be issued. The solicitation number is 12405B23Q0076 and is issued as a request for quotation (RFQ). The NAICS code is 561730 Landscaping Services. This solicitation document incorporates those provision and clauses in effect through Federal Acquisition Circular 2023-01.
The USDA, ARS, in Byron, GA has a requirement to furnish all labor, transportation, materials, engineering, and equipment to clear three Pecan Tree Plots, approximately fifty (50) acres of land for the purpose of transplanting new variety Pecan Trees.
Please see the attached Statement of Work (SOW) for further details.
If a site visit is require, please contact Mr. William Rengstorf at (478) 956-6466 or William.Rengstorf@usda.gov to schedule a visit.
All questions pertaining to this solicitation, including questions that arise during the site visit, must be submitted to jessica.pacheco@usda.gov by COB, Tuesday, January 31, 2023. Questions that are not submitted in writing or that are not submitted by the deadline, may not receive a response. Questions/answers discussed at the site visit will not be binding on the resultant contract unless submitted in writing and incorporated into the solicitation by amendment.
Any quotes not meeting the minimum specifications will not be considered.
The Service Contract Act (SCA) Wage Determinations will be incorporated in this contract.
Place of Performance: USDA, ARS, 21 Dunbar Rd. Byron, GA 31008.
DOCUMENTS TO BE INCLUDED IN QUOTE: In order to be considered for award Offerors shall provide 1) a Quote on company letterhead detailing the item description, unit price per item, discounts for trade-ins, total price and valid for at least 60 days after receipt of quote; and 2) FAR 52.212-3, OFFEROR REPRESENTATIONS AND CERTIFICATION-COMMERCIAL ITEMS; The Representation and Certification section must be completed electronically in the System for Award Management (SAM) website at www.sam.gov.
REJECTION OF QUOTATION: Failure to demonstrate compliance will be caused to reject the quote without further discussions. All responsible sources may submit an offer and will be considered.
The following clauses and provisions apply to this acquisition. 52.252-2 Clauses Incorporated by Reference; 52.212-4 CONTRACT TERMS AND CONDITIONS - COMMERCIAL ITEMS; 52.212-5 CONTRACT TERMS AND CONDITIONS REQUIRED TO IMPLEMENT STATUTES OR EXECUTIVE ORDERS - COMMERCIAL ITEMS applies,; 52.222-3, Convict Labor; 52.233-3, Protest after award; 52.222-26, Equal Opportunity; 52.222-35, Equal Opportunity for Special Disabled Veterans, Veterans of the Vietnam Era, and Other Eligible Veterans; 52.222-36, Affirmative Action for Workers with Disabilities; 52.222-37, Employment Reports on Special Disabled Veterans, Veterans of the Vietnam Era, and Other Eligible Veterans; 52.222-19, Child Labor - Cooperation with Authorities and Remedies; 52.223-2 Affirmative Procurement of Biobased Products Under Service and Construction Contracts; 52.223-15 Energy Efficiency in Energy-Consuming Products; 52.223-17 Affirmative Procurement of EPA-designated Items in Service and Construction Contracts; 52.225-13, Restrictions on Certain Foreign Purchases; 52.232-33, Payment by Electronic Funds Transfer - System for Award Management; applicable to this acquisition; 52.252-1 Solicitation Provisions Incorporated by Reference; 52.212-1 INSTRUCTIONS TO OFFERORS - COMMERCIAL ITEMS; 52.223-1 Biobased Product Certification; 52.223-4 Recovered Materials Certification; 52.212-2 Evaluation-Commercial Items ; 52.212-3 OFFEROR REPRESENTATIONS AND CERTIFICATIONS - COMMERCIAL ITEMS; 52.217-8 Option to Extend Services.
QUOTED PRICE MUST INCLUDE: any delivery costs as well as any applicable duties, brokerage, or customs fees.
DELIVERY DUE DATE: The Government requires delivery on or before 30 ARO, however, each offeror shall include their proposed delivery schedule as part of their quotation.
PAYMENT: Any award made under this solicitation is subject to 31 CFR Part 208 which requires all payments made by the government to be made by electronic funds transfer.
Contractors intending to conduct business with the Federal Government MUST register with the System for Award Management (SAM) database prior to submitting quotation. You may register online at www.sam.gov. Any amendment and documents related to this procurement will be available electronically at the Internet site: http://www.sam.gov.
FAR 52.212-2, Evaluation-Commercial Item, the significant evaluation factors, in the relative order of importance, are (i) technical capability of the item offered to meet the Government requirement including delivery date; (ii) past performance; and (iii) price (based on F.O.B. Destination), technical and past performance are more important than price. Award will be made based low price, technically acceptable.
The government anticipates award of a firm fixed priced contract resulting from this solicitation to the responsible offeror whose offer conforms to the specifications that will be the most advantageous to the government in accordance with FAR 13.106-2. Responses shall include technical specifications, descriptive material, and capabilities of the offeror's equipment. Offerors shall identity where the offered item meets or does not meet each of the Government's functional and performance minimum specifications listed herein. All sources wishing to furnish a quotation must respond by 4:00 p.m. central standard time, February 7, 2023. Quotations are to be addressed to Jessica Pacheco, Contract Specialist, at jessica.pacheco@usda.gov. Additional information may be obtained by contacting the Contract Specialist by email.