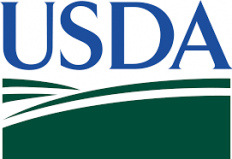 Details
Sectors:
Livestock (incl. animal/bird production & health)
Contracting Authority Type:
Government / Public Sector
Date posted:
01 Feb, 2023
Description
Pinedale Stock Purchase Combined Synopsis-RFQ
Contract Opportunity
Department/Ind. Agency:
AGRICULTURE, DEPARTMENT OF
Sub-tier:
FOREST SERVICE
Office:
USDA-FS, CSA INTERMOUNTAIN 7
General Information:
Contract Opportunity Type: Combined Synopsis/Solicitation (Original)
All Dates/Times are: (UTC-07:00) MOUNTAIN STANDARD TIME, DENVER, USA
Original Published Date: Jan 31, 2023 08:57 am MST
Original Date Offers Due: Feb 06, 2023 10:00 am MST
Inactive Policy: 15 days after date offers due
Original Inactive Date:

Feb 21, 2023

Initiative:
Classification:
Original Set Aside: Total Small Business Set-Aside (FAR 19.5)
Product Service Code: 8820 - LIVE ANIMALS, NOT RAISED FOR FOOD
NAICS Code:

112920 - Horses and Other Equine Production

Place of Performance:

USA
Description:
The Pinedale Ranger District is looking for two mules or horses that are broke to ride and/or pack (base/minimum item) that meets certain requirements. The district is also looking for up to four pack animals (optional item). The work required for livestock on the Pinedale Ranger District necessitates that the animals purchased meet specific requirements. The Wind River Mountain Range is extremely rugged and rocky and demands that the animals meet certain standards included in the attached combined synopsis.