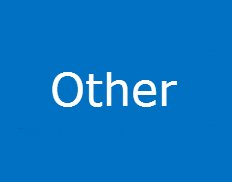 Public Bidding No. 01-2023-Telco for the granting of a concession to operate and exploit the Personal Communications Service (PCS) and for the purchase and sale of certain assets, networks and equipment of Digicel (Panama), S.A. in Panama
Details
Application Deadline:
16 Mar, 2023

Deadline has passed and no more applications are accepted
Category:
Non-consulting services
Sectors:
Telecommunications
Contracting Authority Type:
Government / Public Sector
Date posted:
01 Feb, 2023
Description
Public Bidding No. 01-2023-Telco for the granting of a concession to operate and exploit the Personal Communications Service (PCS) and for the purchase and sale of certain assets, networks and equipment of Digicel (Panama), S.A. in Panama
Sale of a mobile telephony operation to both individual and corporate consumers, which has a track record of more than 14 years in the country, to be exploited and profitable in the short-medium term. In addition, it is an optimal entry option to the telecommunications market for the exploitation of various growth opportunities.