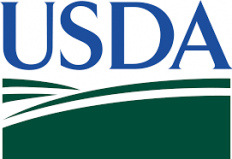 Details
Sectors:
Laboratory & Measurement
Contracting Authority Type:
Government / Public Sector
Date posted:
03 Feb, 2023
Description
Growth Chamber
Contract Opportunity
Department/Ind. Agency:
AGRICULTURE, DEPARTMENT OF
Sub-tier:
AGRICULTURAL RESEARCH SERVICE
Office:
USDA ARS NEA AAO ACQ/PER PROP
General Information:
Contract Opportunity Type: Combined Synopsis/Solicitation (Original)
All Dates/Times are: (UTC-08:00) PACIFIC STANDARD TIME, LOS ANGELES, USA
Original Published Date: Feb 02, 2023 08:35 am PST
Original Date Offers Due: Feb 16, 2023 09:00 am PST
Inactive Policy: 15 days after date offers due
Original Inactive Date:

Mar 03, 2023

Initiative:
Classification:
Original Set Aside: Total Small Business Set-Aside (FAR 19.5)
Product Service Code: 6636 - ENVIRONMENTAL CHAMBERS AND RELATED EQUIPMENT
NAICS Code:

334516 - Analytical Laboratory Instrument Manufacturing

Place of Performance:

USA
Description:
This is a combined synopsis/solicitation for commercial items prepared in accordance with the format in subpart 12.6, utilizing FAR part 13 procedures, as supplemented with additional information included in this notice. This announcement constitutes the only solicitation; proposals are being requested and a written solicitation will not be issued.
(ii) The solicitation number is 12305B23Q0043 and this combined synopsis/solicitation is issued as a request for quotation (RFQ).
(iii) A statement that the solicitation document and incorporated provisions and clauses are those in effect through Federal Acquisition Circular FAC 2022-08 thru October 28, 2022.
(iv) This is a total 100% small business set-aside and the associated NAICS code is 334516 and small business size standard is 1,000 employees.
(v) See attached document (Growth Chamber Specifications).
(vi) USDA ARS requires a contractor to provide a growth chamber. Please see Growth Chamber Specifications for additional details.
(vii) Place of delivery and acceptance: 307 Center Rd., Beltsville, MD 20705 and FOB destination.
(viii) Provision 52.212-1, Instructions to Offerors-Commercial, applies to this acquisition.
(ix) Provision 52.212-2, Evaluation-Commercial Items is applies to this acquisition. Evaluation will be based on best value with price being more important than technical and past performance.
(x) Offers must have a completed copy of the provision at 52.212-3, Offeror Representations and Certifications-Commercial Items, uploaded on sam.gov by the time quotes are due.
(xi) The clause at 52.212-4, Contract Terms and Conditions-Commercial Items, applies to this acquisition.
(xii) The clause at 52.212-5, Contract Terms and Conditions Required To Implement Statutes or Executive Orders-Commercial Items, applies to this acquisition. Additional clauses include:
See attached document: Contract Terms and Conditions
(xiii) Quoted prices must include all applicable costs including shipping costs.
(xiv) Quotes are due on 2/16/2023 at 9:00 AM PST by email to Elizabeth Wilson at elizabeth.wilson2@usda.gov.
(xv) Elizabeth Wilson may be reached at elizabeth.wilson2@usda.gov for specific questions regarding this combined solicitation. Questions by interested parties regarding the requirement must be submitted by 2/9/2023 by 9:00 AM PST.