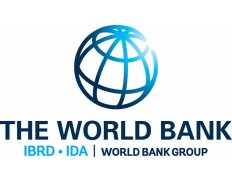 Shire Valley Transformation Program - Phase 1: Aquaculture Specialist
Details
Category:
Consulting services
Sectors:
Fisheries & Aquaculture
Contracting Authority Type:
Government / Public Sector
Date posted:
07 Mar, 2023
Description
Project ID: P158805
Project Title: Shire Valley Transformation Program - Phase 1
Borrower Bid Reference: MW-MOAIWD-326977-CS-INDV
Published Date: 06-Mar-2023
Details:
Request for Expression of Interest
REPUBLIC OF MALAWI
MINISTRY OF AGRICULTURE
SHIRE VALLEY TRANSFORMATION PROGRAMME (SVTP) -1
REQUEST FOR EXPRESSIONS OF INTEREST
(CONSULTING SERVICES – INDIVIDUAL SELECTION)
Country: MALAWI
Name of Project: SHIRE VALLEY TRANSFORMATION PROGRAMME-1
Credit No: 61470-MW
Assignment Title: AQUACULTURE/FISHERIES SPECIALIST
Reference No. MW-MOAIWD- 326977-CS-INDV
The Government of Malawi has received financing from the World Bank toward the cost of the Shire Valley Transformation Programme-1, and intends to apply part of the proceeds for consulting services. The consulting services ("the Services") include a Team of Experts called an Investment Assessment Panel (IAP) which will review business plan proposals developed by Smallholder Owned Commercial Farm Enterprises in collaboration with buyers and other value chain entities (off takers) with whom they will participate in Productive Alliances. The IAP will comprise both regular and non- regular key experts. The regular key experts are the ones that will be required to participate in all events related to assessment of the business plans as their expertise cut across any business plans that will be submitted. Non-regular (additional) experts are experts that may only be required to assess the business plans for a particular value chain in which they are specialized in.
The Ministry of Agriculture now invites eligible individuals ("Consultants") to indicate their interest in providing the Services of an Aquaculture/Fisheries Specialist, a non-regular member of the Investment Assessment Panel. Interested Consultants should provide information demonstrating that they have the required qualifications and relevant experience to perform the Services.
The shortlisting criteria are:
At least an MSc University degree in Aquaculture Fisheries
At least 10 years' work experience in the aquaculture fisheries.
Demonstrated experience in fishpond construction, pond management and feeding of aquaculture fisheries.
Knowledge and experience in fish processing, packaging and distribution
Practical work experience with estimating investment costs and recurrent costs for fish farming
The attention of interested Consultants is drawn to paragraph 1.9 of the World Bank's Guidelines: Selection and Employment of Consultants under IBRD Loans and IDA Credits & Grants by World Bank Borrowers January 2011 edition, revised July 2014 ("Consultant Guidelines"), setting forth the World Bank's policy on conflict of interest.
A Consultant will be selected in accordance with the Individual Consultant selection method set out in the Consultant Guidelines.
Further information can be obtained at the address below during office hours from 7:30hrs to 12:00hrs and from 13:00hrs to 17:00hrs except on Weekends and Public Holidays.
Expressions of interest including detailed updated curriculum vitae and copies of professional and academic qualifications must be delivered in a written form to the address below (in person, or by mail, or by e-mail) by 21st March, 2023.
The Programme Coordinator,
Shire Valley Transformation Programme,
Private Bag 379,
Blantyre
Malawi.
(Attention: Senior Procurement Specialist)
Alternatively, applications may be emailed to: procurement.doi@svtp.gov.mw
cc: mmaoni.doi@svtp.gov.mw; mtewete.doi@svtp.gov.mw; mwalabu2005@yahoo.co.uk
Organization/Department: Ministry of Agriculture, Irrigation and Water Development
Name: Stanley Khaila
Address: Capital Hill P O Box 30134 Capital City Lilongwe 3
City:
Province/State:
Postal Code:
Country: Malawi
Phone: 999930235
Email: sckhaila@gmail.com
Website: