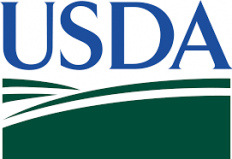 Architect-Engineer [A-E] services for Bridges, USDA Forest Service. Region 5, California
Details
Category:
Consulting services
Sectors:
Roads & Bridges, Civil Engineering
Contracting Authority Type:
Government / Public Sector
Date posted:
09 Mar, 2023
Description
Notice ID: 127EAW23R0014
---
Architect-Engineer [A-E] services for Bridges. Multiple-award Indefinite Delivery-Indefinite Quantity [IDIQ] contracts. USDA Forest Service. Region 5, California.
Contract Opportunity
Department/Ind. Agency:
AGRICULTURE, DEPARTMENT OF
Sub-tier:
FOREST SERVICE
Office:
USDA-FS, CSA SOUTHWEST 6
General Information:
Contract Opportunity Type: Sources Sought (Original)
All Dates/Times are: (UTC-08:00) PACIFIC STANDARD TIME, LOS ANGELES, USA
Original Published Date: Mar 08, 2023 11:43 am PST
Original Response Date: Mar 21, 2023 12:00 pm PDT
Inactive Policy: 15 days after response date
Original Inactive Date:
Initiative:
Classification:
Original Set Aside:
Product Service Code: C219 - ARCHITECT AND ENGINEERING- GENERAL: OTHER
NAICS Code:

541330 - Engineering Services

Place of Performance:

USA
Description:
This is a SOURCES SOUGHT announcement and is for information and market research purposes only. THIS IS NOT A SOLICITATION FOR PROPOSALS AND NO CONTRACT WILL BE AWARDED FROM THIS SOURCES SOUGHT ANNOUNCEMENT. No solicitation yet exists; therefore, do NOT request a copy of the solicitation/RFP. No reimbursement will be made for any costs associated with providing information in response to this announcement or any information requests. Respondents will not be notified of the results of the evaluation.
The USDA Forest Service Procurement and Property Services, Field Procurement Operations, Southwest Zone, Contract Service Area 6, on behalf of Pacific Southwest Region 5, is planning to solicit for multiple award Architect-Engineer [A-E] services Indefinite Delivery-Indefinite Quantity [IDIQ] contracts, in accordance with Public Law 92-582 (Brooks Act) and FAR Parts 36.6 Architect-Engineer Services and 16.5 Indefinite-Delivery Contracts.
The requirement is for Professional Architect and Engineering [A-E] services for specifically for Bridges.
The purpose of this Sources Sought announcement is to gather knowledge of the interest, capability, and qualifications of available and interested Architect-Engineer firms to specifically include the Small Business community. The Forest Service tentatively plans for the upcoming solicitation to be a total small business set-aside. The type of set-aside decision for this requirement will depend upon the capabilities of the responses to this sources sought announcement. Therefore, small businesses are highly encouraged to participate.
The North American Industry Classification System [NAICS] code for this acquisition is 541330 Engineering Services with small business size standard of $25.5M in annual revenue.
The contracts are intended to be awarded during this fiscal year (2023) and are anticipated to have a five-year performance period with a base year and four (4) one-year option periods.
The planned A-E IDIQ contract(s) are intended to provide Bridge-related professional structural, civil, and geotechnical engineering services. Those services include but are not limited to: the design of vehicular and pedestrian bridges; design for repair, rehabilitation, or maintenance of existing bridges; load rating and extra-legal load analysis of existing vehicle bridges; design of other related transportation structures including retaining walls, and scenic overlook platforms; and inspections of road and trail bridges.
Work may include: Performing site surveys, LIDAR mapping, geotechnical investigation, retaining structures, hydrology, hydraulic engineering, structural and civil engineering design, aquatic organism stream restoration design, preparation of construction drawings, construction specifications, cost estimates, independent design checking (peer review), constructability, statements of work, shop drawing review, construction monitoring, construction materials testing and inspections submittal review, construction inspection, and related services; Engineering drafting for Forest Service designed projects; Bridge Inspections including initial, routine, damage, in-depth, fracture critical, scour, underwater, and special. Road Bridge design projects generally include new and replacement bridges with spans from 20 to 150 feet, but may include longer span bridges. Road bridges are generally designed for one lane of traffic.
Projects are located with the USDA Forest Service, Region 5, which is generally within State of California, but may include projects located in Western Nevada and Hawaii. Projects are located on National Forest land and are generally located in remote or rural areas. Access to road bridge projects are generally by low standard road. Access to pedestrian bridge project sites may be by hiking trail.
Project requirements will vary for each Task Order issued under the IDIQ contract. Project (task order) values typically do not exceed $500,000. The IDIQ minimum guarantee is anticipated to be $50K. The IDIQ contracts are anticipated to have a cumulative maximum value/ceiling of $5M over the 5-year performance period.
-----------------------------------------------------------------------------------------------
A response to this Sources Sought announcement shall be limited to five (5) pages and shall include the following information:
1. Firm's name, address, point of contact, phone number, and email address.
2. Firm's interest in submitting their SF330 i.e. responding to the solicitation when it is issued.
3. Firm's capability to perform projects (task orders) of similar magnitude and complexity as generally described above.
Firm shall submit examples of A-E contracts with a similar scope and comparable work performed within the last five (5) years. Provide at least three (3) examples. Provide brief project description, dollar value, and results.
4. Firm's Business Size and specific socioeconomic program if applicable. Such as 8(a), HUBZone, VOSB/SDVOSB, WOSB/EDWOSB, etc.
Responses are due NLT March 21, 2023, by 12p (1200) PST – and shall be provide via email only to the Contracting Officer, Jeremy Bedner. Jeremy.bedner@usda.gov