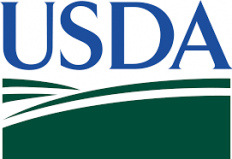 Alpine RD Security Fence & Gate Installation
Details
Sectors:
Civil Engineering
Contracting Authority Type:
Government / Public Sector
Date posted:
04 May, 2023
Description
127EAX23Q0040 – ALPINE RD SECURITY FENCE & GATE INSTALLATION
Contract Opportunity
Department/Ind. Agency:
AGRICULTURE, DEPARTMENT OF
Sub-tier:
FOREST SERVICE
Office:
Southwestern Regional Office, Region 3
General Information:
Contract Opportunity Type: Solicitation (Original)
All Dates/Times are: (UTC-04:00) EASTERN STANDARD TIME, NEW YORK, USA
Original Published Date: May 03, 2023 05:23 pm EDT
Original Date Offers Due: Jun 15, 2023 01:00 pm EDT
Inactive Policy: 15 days after date offers due
Original Inactive Date:

Jun 30, 2023

Initiative:
Classification:
Original Set Aside: Total Small Business Set-Aside (FAR 19.5)
Product Service Code: Y1PZ - CONSTRUCTION OF OTHER NON-BUILDING FACILITIES
NAICS Code:

238990 - All Other Specialty Trade Contractors

Place of Performance:

USA
Description:
127EAX23Q0040 – Alpine RD Security Fence & Gate Installation
Description of Work: This is a request for quote to purchase and install two electric gates as well as a security keypad and pressure sensor to open the gates to prevent public access to the employee parking and improve facility security. The project also includes the repair of the existing damage to the northwest corner of the government vehicle yard. The project also includes the option items for fencing on either end of the Alpine Ranger District.
Location: The Alpine Ranger District office is located in Alpine, AZ at the intersection of Highway 180 and 191. Alpine is located approximately 27 miles south of Springerville and Eagar and located within Apache County.
Basis for Award: The Government Anticipates awarding a Firm Fixed-Price Contract using RFQ Lowest Price-Technically Acceptable: Award will be made to the offer that meets or exceeds the requirements contained herein, at the price that is most advantageous to the government will be determined to be the best value. Price reasonableness will be determined by using competitive solicitation process.
Site Visit has been scheduled for:
Date: May 23, 2023
Time: 10:00 am
Location: 42634 State Highway 180/191, Alpine, AZ 85920
Contact: Elal Segev, Civil Engineer, Contact the Contracting Officer Representative (COR):
Elal.Segev@usda.gov
Magnitude of project is between $25,000 and $100,000.
This project is a 100% Small Business Set-Aside. The small business size standard for NAICS 238990: $19M
Davis-Bacon wages apply.
Payment bonds are required.
Contact:
Michelle Bahr, Contract Specialist: michelle.l.bahr@usda.gov
Send questions to: michelle.l.bahr@usda.gov no later than June 6, 2023 at 1:00 pm PDT
In order to be eligible for award of a Federal Contract, potential vendors need to already be registered in the System for Award Management (SAM) www.sam.gov
Offer Submissions: Offerors shall submit the Return Packet – including a Business Proposal and a Technical Proposal. The required information SF1442, Section B and K (business proposal) and Section M (technical proposal) of the solicitation. Offers or responses to the solicitation (include the solicitation number in the name of the document – 127EAX23Q0040) may be sent to the Contracting officer by email: michelle.l.bahr@usda.gov before the deadline.
The Deadline for receipt of responses to the RFQ shall be June 15, 2023 @ 1:00 pm PT (Arizona)
The complete solicitation package will be attached and made available only through SAM.gov, https://sam.gov/content/home on or within 15 days of this notice. Anyone wishing to participate in this proposed procurement must obtain their copy from SAM.gov. Copies will not be mailed from the Contracting Office. All amendments will be posted on SAM.gov.
All future information about this acquisition, including amendments, will be distributed solely through this site. Interested parties are responsible for monitoring this site to ensure that they have the most up-to-date information about this acquisition. All responsible sources may submit a response to this announcement which will be considered by this agency.