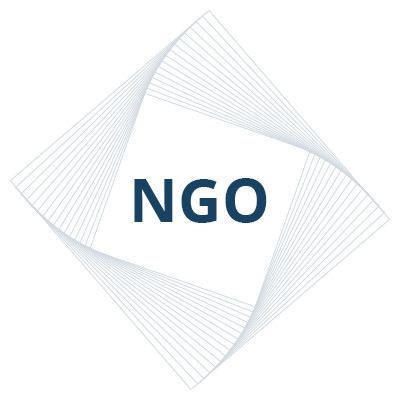 TOR – Technical Partners for the Digital Action Lab
Details
Application Deadline:
23 Nov, 2023

Deadline has passed and no more applications are accepted
Category:
Consulting services
Sectors:
Information & Communication Technology
Contracting Authority Type:
Nonprofit Organisation
Date posted:
01 Nov, 2023
Description
TOR – Technical Partners for the Digital Action Lab
About CIVICUS
CIVICUS is a global alliance of civil society organisations and activists dedicated to strengthening citizen action and civil society throughout the world. Established in 1993, since 2002 we have been proudly headquartered in Johannesburg, South Africa, with additional hubs across the globe. The Alliance currently comprises over 15,000 members in more than 189 countries. Our definition of civil society is broad and covers non-governmental organisations, activists, civil society coalitions and networks, protest and social movements, voluntary bodies, campaigning organisations, charities, faith-based groups, trade unions and philanthropic foundations. Our membership is diverse, spanning a wide range of issues, sizes and organisation types, while staff is based across the globe in over 20 countries. This diversity is one of the Alliance's most significant strengths and we are continually searching for practical ways to implement diverse and inclusive principles within civil society.
Background
CIVICUS is launching the Digital Action Lab (DAL) as part of the Digital Democracy Initiative (DDI). This lab aims to support civil society partners in countries with more restricted civic space, that are actively working on inclusive democracy and civic space, including historically excluded groups like rural communities, indigenous peoples, women, youth, and the LGBT+ community. These partners will collaborate with CIVICUS to shape and test different digital support and interventions, with the specific aim of strengthening their organising, advocacy and campaign capacities and outcomes. The DAL will also place an emphasis on enhancing collaborative action in the participant's local contexts and inform wider DDI and CIVICUS work on building counterpower. Lessons learned and successful approaches will be documented and shared – including via the DDI knowledge hub and broader CIVICUS strategic networks - to aid other civil society actors in their efforts to expand civic and democratic freedoms, both online and offline. The participants will be supported to act as bridges between the DAL and the communities they represent, ensuring the activities are relevant to and outcomes shared with a broader audience.
What we need
The DDI team is seeking partners to provide comprehensive support for the successful implementation of the inaugural DAL. We are looking for expertise in three specific areas: 1) participant-driven discovery and needs assessment (via a co-design process); 2) individual participant mentorship and accompaniment for building digital capacities; and 3) peer-learning within small groups and with wider networks.
Responsibilities
Participation in regular planning and coordination meetings with the CIVICUS team.
Input into the strategic approach and direction of DAL, including its alignment with the needs and goals of the wider Digital Democracy Initiative.
Support the co-design process in collaboration with the CIVICUS team, DAL participants and other relevant partners.
Develop a mentorship framework, including capacity assessment, tailored direct support, identifying additional mentors (as required).
Provide mentorship to individual DAL participants, offering technical guidance and support throughout their engagement in the lab.
Advise on our digital security approach, in coordination with wider DDI partners.
Design and deliver peer-learning activities within DAL participants.
Support the ongoing evaluation of the DAL participants' technology-related interventions, provide participants with feedback and recommendations for how to improve their practices, including their longer-term sustainability, plus considerations for subsequent cohorts.
Create and contribute to knowledge products related to the experiences and lessons learned of the DAL participants, both as individuals and collectively.
Help identify and suggest engagement modalities for DAL participants with relevant wider learning and collaboration networks.
Essential knowledge, skills and experience
We are looking for partners with expertise of using digital tools and approaches for addressing key organisational challenges and priorities, including in an organising and campaigning context. We are also looking for skills related to the use of technology for improving organisational operations and systems. Another is experience with digital democratic participation tools and approaches, including in more restricted civic spaces. The specific expertise of each applicant partner will inform the overall composition of the DAL technical partner group. This could range from us working with just one partner/partners team, to a combination of several partners that are responsible for different technical support areas. Examples of the type of candidate we are looking for include:
Experience working with civil society organisations, especially campaigns and advocacy actors in the Global South.
Demonstrated expertise in co-design processes.
Knowledge and expertise in the latest trends and approaches in the "tech for good" sector, including in low-connectivity settings.
A track record of digital-related capacity assessment and mentorship.
Proven experience in digital security, with a focus on safety and privacy in the online space.
Strong communication and collaboration skills.
Knowledge of the democracy landscape around the world, including in more repressed spaces.
Track record of working at the intersection of democracy/civic space and digital technology.
Experience producing knowledge products related to digital tools, approaches and organisational development.
Interested parties should submit their application to luisa.romero@civicus.org no later than 18 November 2023. Applications will be reviewed on a rolling basis.
Proposals must include the following:
Summary of your proposed project methodology and implementation plan (4 pages maximum)
Full CV of all partners involved, outlining relevant expertise in relation to the requirements of this assignment with examples of previous relevant capacity development products or annexes.
A financial proposal including daily rates (10 days per month)
Location: Remote. Global
Duration: Approx 6 to 9 months, but with the possibility of extension for subsequent DAL cohorts.