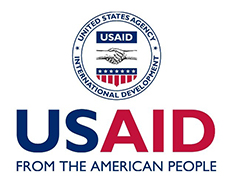 Feed the Future Malawi Ag Diversification for Incomes and Nutrition
Details
Category:
Consulting services
Sectors:
Food Security, Agriculture
Contracting Authority Type:
Development Institution
Date posted:
04 Aug, 2015
Description

Solicitation Number:
RFI-612-15-00002
Notice Type:
Sources Sought
Synopsis:
Added: Aug 03, 2015 5:15 am
Document Type: Request for Information (RFI)
Number: RFI-612-15-00002
Issuance Date: August 3, 2015
Closing Date: September 3, 2015
Closing Time: 17:00 Local Malawi Time
Activity Title: Feed the Future Malawi Ag Diversification for Incomes and Nutrition
This USAID/Malawi Request for Information (RFI) is issued for the purpose of providing industry and stakeholders an opportunity to review, comment, suggest, and enhance areas in the attached draft scope of work (SOW) for the USAID/Malawi activity titled: Feed the Future Malawi Ag Diversification for Incomes and Nutrition. As appropriate, USAID/Malawi will incorporate responses to the RFI into the development of the SOW that may lead to a formal solicitation. The duration of a potential award will be up to five (5) years.
The attached draft SOW presents the current draft objectives and key elements of the activity. USAID/Malawi may significantly revise this proposed new activity and planned solicitation resulting from the comments received and further internal discussions.
This RFI is issued solely for information and planning purposes and does not constitute a Request for Proposals (RFP). Responses to this RFI shall not be portrayed as proposals and will not be accepted by the U.S. Government (USG) to form a binding agreement. This RFI is not to be construed as a commitment by the USG to issue any solicitation or ultimately award of a contract on the basis of this RFI, or to pay for any information submitted as a result of this request. Responders are solely responsible for all expenses associated with responding to this RFI.
If the requirement is released in form of an RFP, it may be synopsized in, but not limited to, fbo.gov and Agency websites. It is the potential responder's responsibility to monitor the above forums for the release of any further information.
It should be noted that responding to or providing comment on this RFI will not give any advantage to any organization in any subsequent procurement. USAID/Malawi will not provide answers to any question submitted in response to this request.
By issuing the draft for comment, USAID/Malawi aims to consult with the broad community of actors involved with Ag Diversification for Incomes and Nutrition. Your comments are requested to help refine the SOW to ensure maximum development impact, sound coordination with existing activities, and alignment with the Government of Malawi's top priorities. Please ensure your comments are concise and specific to information included within the draft SOW. While there are no limits on the length of submissions accepted, we value concise, issue-specific responses with reference to page and section numbers in the draft program description.
Areas of particular interest include:
1. This is a comprehensive agriculture and nutrition activity with several outcomes. Does the logic behind the development hypothesis and results framework make sense? Do you have any suggestions on how the results framework could be improved?
2. This activity will require good indicators across all of the outcomes. What indicators would you recommend for tracking the high level results and outcomes? For nutrition in particular, we are interested to know which indicators would be best? How could we best measure nutrition behavior change?
3. The nutrition outcome includes growth monitoring and promotion and the establishment of a nutrition surveillance system? Do you think that this is the right approach for achieving and sustaining reductions in stunting of children under five? Do you think the nutrition surveillance system could be feasibly established under this activity and sustained after the activity?
Please address your comments and questions to Armando Espinosa and send them to Rajab Banda at rabanda@usaid.gov with a copy to Adel Yamak at ayamak@usaid.gov no later than the closing date shown above.
The following documents are attached for reference:
Attachment 1 Statement of Work for the Feed the Future Malawi Agricultural Diversification for Incomes and Nutrition Activity
Attachment 2 Synthesis of Findings and Recommendations from INVC's Performance Evaluation (April 2012-March 2015)
Attachment 3 Feed the Future Malawi Zone of Influence Population-Based Indicator Baseline Values

Contracting Office Address:
Department of State
Washington, District of Columbia 20521-2280

Primary Point of Contact.:
Adel A Yamak,
Senior A&A Specialist
ayamak@usaid.gov
Phone: +265999984027

Secondary Point of Contact:
Rajab Banda,
Acquisition and Assistance specialist
rabanda@usaid.gov
Phone: 00265999964814