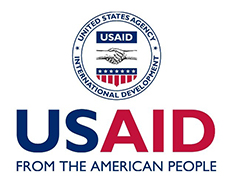 USAID/Kyrgyz Republic Enterprise Competitiveness Program
Details
Category:
Consulting services
Sectors:
SME & Private Sector
Contracting Authority Type:
Development Institution
Date posted:
06 Dec, 2017
Description
:
Added: Dec 05, 2017 11:23 pm
The USAID Kyrgyz Republic Mission (USAID/KR) intends to issue, for full and open competition, a solicitation for a five-year, 20M - 24M contract for the USAID/Kyrgyz Republic Enterprise Competitiveness Program (ECP). ECP will accelerate inclusive economic growth in small and medium enterprises (SMEs) in support of USAID/KR's economic growth Development Objective 3 (DO 3): accelerated growth of a diversified and equitable economy. The Project's theory of change is that SME-driven sales growth will promote and accelerate market-based, diversified, and inclusive growth in the Kyrgyz Republic. Therefore the ECP's objectives are not outputs such as workshops, training, reports or analysis but rather: 1) increased SME sales, 2) new private sector jobs, and 3) an enhanced enabling environment including finance appropriate for growing SMEs. ECP will operate in partnership with the private sector to provide technical assistance to increase sales and mobilize private capital necessary for investment in property and equipment. Newly created sales and jobs must be supported by commercial relationships that will remain economically viable beyond the life of the activity. Inclusive growth requires that women, youth, and other groups have an enabling environment that promotes fair access to market and economic opportunities, business development services and financial resources. Likewise, ECP must ensure that it understands and addresses barriers or constraints to broad participation among all citizens in the Kyrgyz Republic. Specifically, the ECP will provide firm-specific tailored assistance solutions to:
i) Identify, facilitate and expand market-driven commercial transactions for SMEs with existing and new buyers;
ii) Resolve operational, managerial, human capital, financial, and market constraints impeding SME growth;
iii) Expand and promote innovative financial models, products and new actors to mobilize private capital for SMEs;
iv) Mobilize private capital and resources to maximize impact and ensure the commercial sustainability of achieved outcomes; and
v) Resolve business enabling environment issues confirmed to be materially constraining firm growth.
USAID programming demonstrated that a market-led approach is viable and that leveraging private capital and resources can multiply the impact of USAID funding. ECP will advance achievements made under current and previous economic growth projects that supported the growth of SMEs and draw on lessons learned from these activities. In addition to building on the success of these projects, each of them has a pipeline of companies that may benefit from ECP support.
The Project will target SMEs with quantifiable growth or export potential, partner with owners and managers to resolve firm-specific constraints and facilitate expansion, investment and growth among client SMEs. ECP will manage an active portfolio of growth and/or export-oriented SME clients that can catalyze change and innovation in the SME segment. USAID/KR envisions a deliberate effort to unlock the potential of SMEs and provide the segment with concrete examples of success that can have a multiplier effect on economic growth.
The geographic scope of the Project includes the entirety of the Kyrgyz Republic and is not limited to specific regions or provinces. ECP may support firms in any sectors or industries allowed by USAID policy. While ECP is intended to expand sales at existing companies, support may also be provided for startups, incubators, accelerators, or other greenfield initiatives when appropriate and when the potential for growth is clearly demonstrated.
The solicitation is anticipated to be released on/around January 15, 2018 and will be made available electronically upon its release to www.fbo.gov.
:
Dept. of State
Washington, District of Columbia 20521-7030
:
Aliya Baioralova,
Acquisition & Assistance Specialist
abaioralova@usaid.gov
Phone: +77272507612
:
Jonathan Chappell,
Supervisory Regional Contracting Officer
jchappell@usaid.gov
Phone: +77272507612
This section allows you to leave comments. Only your team can view them.